Real Madrid: Toni Kroos to miss start of season through injury
Real Madrid have confirmed that Toni Kroos will undergo treatment for a pubic bone issue, meaning the midfielder could be on the sidelines for several weeks.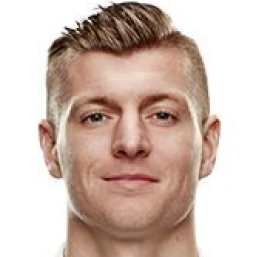 Kroos decides to seek treatment
Whether Kroos will have to undergo surgery to repair the problem remains unclear but there is cause for optimism if that is the case: Xabi Alonso had a similar issue in 2013 but after an operation he was back on the pitch after a month and a half of recuperation. Leo Messi and Sergio Ramos have both had pubalgia issues in the past but opted for non-intervention treatment such as anti-inflammatories and rest.
Madrid concerned by Kaká issues
However, Real Madrid's concern stems from the problems Kaká had while at the club. The Brazilian attacking midfielder signed from AC Milan in 2009 as one of the most coveted players in world football after winning the Ballon d'Or in 2007 but he arrived with pubalgia issues and rarely reached those heights again during several seasons of injury struggles.