July 2021 job report: how will this affect stimulus checks?
July's job report was released and was positive news for the US economy, the unemployment rate decreased more than expectations.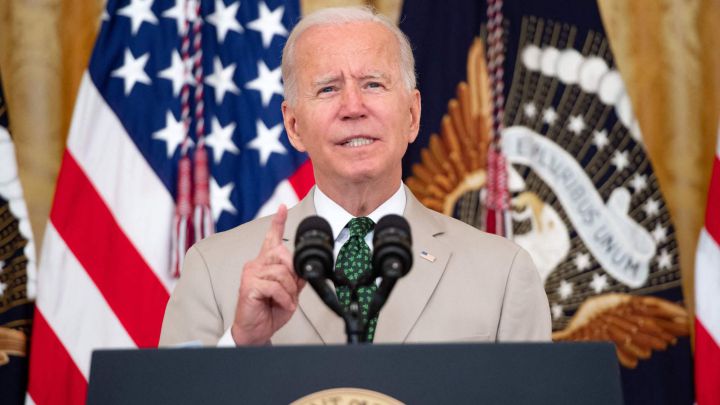 The Labor Department released their monthly report on Friday, revealing the data for numbers of people in work in the US as well as average hourly earnings, important as the current inflation in the country is high.
There are currently no plans for further stimulus checks and this promising news from the Labor Department decreases the chances of further checks.
What has happened to the unemployment rate?
Nonfarm payrolls increased by 943,000, an increase of more than 90,000 from June's 850,000. This follows a positive trend of jobs growth after the 583,000 jobs added in May and 269,000 in April. July's growth is the highest number of new jobs since August 2020, when employers added 1.6 million new jobs. Another one million out-of-work Americans reported that they had found a new job in July, nearly quadrupling the number who did so the previous month.
The unemployment rate dropped to 5.4%, a decrease of 0.5% from June. However, there are still 5.8 million fewer jobs compared to February 2020, just before the beginning of the pandemic.
I have yet to find a blemish in this jobs report. I've never before seen such a wonderful set of economic data:

--Job gains in most sectors

--Big decline in unemployment rate, even bigger for Black & Hispanic/Latino

--Redn in long-term unemp

--Solid (nominal) wage gains

— Jason Furman (@jasonfurman) August 6, 2021
"This not only was a strong jobs report by nearly every measure, it also signals more good things to come," said Robert Frick, corporate economist at Navy Federal Credit Union.
Another of these good measures is the increase in average hourly earnings. Compared to a year ago, average earnings are up 4%. Meanwhile, inflation in consumer goods is running at 4.5% annually, just outstripping the growth in wages.
Some of the sectors which were damaged most by covid-19 have seen a healthy number of jobs recovered. The leisure and hospitality sector saw 380,000 new vacancies filled. There had been concern that the extra unemployment benefits would stop people from getting new jobs, but this theory has been quashed by the subsequent jobs reports of June and July.
What does this mean for future stimulus checks?
The last stimulus check was passed when the unemployment rate in the US was 6.3%. By the time it was passed, the unemployment rate was 6%. Now the level is lower still at 5.4%. If it continues to decrease at the current rate, then it is unlikely there would be the political willpower nor the financial necessity to send out another round of checks.
US unemployment rate:

Feb '20: 3.5%
Mar '20: 4.4%
Apr '20: 14.7%
May '20: 13.3%
Jun '20: 11.1%
July '20: 10.2%
Aug '20: 8.4%
Sep '20: 7.9%
Oct '20: 6.9%
Nov '20: 6.7%
Dec '20: 6.7%
Jan '21: 6.3%
Feb '21: 6.2%
Mar '21: 6.0%
Apr '21: 6.1%
May '21: 5.8%
Jun '21: 5.9%
July '21: 5.4%

— Ryan Struyk (@ryanstruyk) August 6, 2021
Besides, the fact that President Biden has targeted further economic help towards families with the American Rescue Plan has likely ended serious planning for another round of stimulus checks. Upon signing the program into law, Biden told those gathered, "This historic legislation is about rebuilding the backbone of this country and giving people in this nation, working people, middle class folks, people who built the country, a fighting chance."
However, with the rising danger of the Delta variant as the US heads into winter, there is a possibility of an increase in unemployment, as was seen in January of this year when there was a large winter outbreak. Progressives in the Democratic Party have been pushing for monthly stimulus checks for Americans, similar to the Child Tax Credit, but have made little headway.