FC BARCELONA
Piqué blames Barcelona management for Messi exit
One of Barça's captains, and a veteran of the current squad, spoke after his side's 3-0 victory over Juventus in the annual Joan Gamper Trophy.
Gerard Piqué, one of FC Barcelona's captains, spoke after the 3-0 victory over Juventus in Sunday's Joan Gamper Trophy match at the Estadi Johan Cruyff, and it didn't take long for the departure of Lionel Messi to be discussed.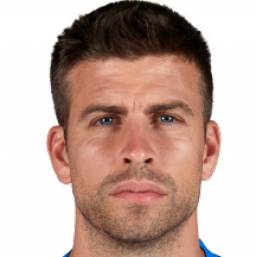 Piqué blames Barça management over Messi
On the pre-season friendly, the Spaniard was pleasantly encouraged by the performance, saying that it had been "a very good game" and that they had had "more chances than their opponents" and that "the feeling is good in a strange game after everything that has happened."
LaLiga news:
The Catalan centre-back was, of course, referring to the end of Messi's time at Camp Nou - something a tearful Argentine explained on Sunday - and he elaborated on who he thought was to blame for the loss of a legend.
"This has not been one of our best days. We have lost the greatest of all time. We knew this day would come, but the team was still affected, especially those of us who have spent many years sharing a dressing room with him.
"The management over recent years has not been the best and that has penalised us.
"When a player like Messi leaves it's normal that it is a difficult time for everyone, but we have to turn the page because we cannot change this situation. You have to play well and win, and then work even harder. Others can take that position and play leading roles.
"But we will no longer have Leo. We have to turn the page and be hopeful."