REAL MADRID
Cristiano Ronaldo holding out for Real Madrid return
Back on 2 August, AS reported that Cristiano was hoping to return to Madrid but Ancelotti has responded to claims by 'El Chiringuito' about the chance of it happening.
Cristiano Ronaldo has once again been linked with a return to Real Madrid. The Portuguese star, who Florentino Pérez confirmed had offered himself to the club in spring, is trying once more to have a second spell at the club which was his home for nine years. Ronaldo, as this newspaper reported back on 2 August, is hoping that the great relationship he has with Carlo Ancelotti will help in his mission to get back to the Bernabéu. Having Cristiano back in the fold is an idea which, according to El Chiringuito de Jugones' Edu Aguirre, the Italian coach would be open to. "Ancelotti has called Cristiano's people, he would love to sign him. The relationship between both of them is fantastic and he would be delighted to have him back. The option is there, whether it happens or not," Aguirre explained.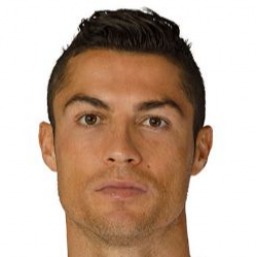 However, Ancelotti was keen to clear up any misunderstanding and responded today in a tweet to diplomatically say that Cristiano isn't an option for the club as they plan for the future. "Cristiano is a Real Madrid legend who I hold in highest regard and with the greatest respect. I have never planned to sign him. We are looking ahead. Hala Madrid".
Real Madrid's stance has not changed. Los Blancos are only thinking about landing Kylian Mbappé, ideally, this month and without having to wait until next summer. The PSG forward remains Madrid's number one priority.
No end to Cristiano rumours
The rumour mill continues to churn out stories about how Cristiano Ronaldo is doing everything he can to leave Juve during the current transfer window. The former madridista feels that his time in Italy has come full circle and Jorge Mendes has been working to keep him happy. This morning, El Corriere dello Sport reported on their front page that CR7 "has been offered to Manchester City" and that Jorge Mendes "was on his way to England"...
It would be a perfect piece of business for Juventus, who would relieve themselves of paying the 62 million euros which they still have to pay the Portugual international in wages and City's Gabriel Jesus, who is on their shopping list, who be an ideal replacement. However, would Cristiano realistically consider a move to the sky blue side of Manchester?
He has less than a fortnight to find a solution, if he doesn't, he will have to honour his contract with the Vecchia Signora until 30 June 2022. After that, as AS reported quite recently, there may well be an opening for him at PSG, who could sign him on a free transfer as a substitute for Mbappé; in Paris, he would have the chance to form part of an historic trident alongside Messi and Neymar. It's a possibility if there are no surprises before 31 August - anything can happen in the transfer market...