ATLÉTICO MADRID
Atlético tell United and Arsenal to forget about Trippier: "He's not for sale"
Manchester United and Arsenal have set their sights on Kieran Trippier but Atlético have reiterated that the full-back's buy-out is 60 million euros.
Atlético's defence looked rock solid at Balaídos - Oblak only conceded one goal, and that came from a penalty. Strength at the back remains at the heart of the team's identity and an asset which they don't take for granted. Precisely for that reason, the club has made it clear that they are not prepared to enter negotiations with any club for Kieran Trippier. The answer from Atlético to every single enquiry about the English right-back has been a resounding No. Atleti have had to explain several times that Trippier is an important player for the team in their defence of the title and he isn't for sale. The only way for any interested clubs can prise the defender away from Atleti is by meeting his retention fee - 60 million euros. Manchester United and Arsenal are the two clubs who have shown the most interest in the player.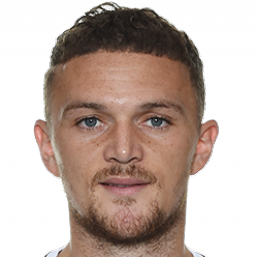 In the current climate, it is unlikely that any club would be willing to pay that amount for a 30-year-old right-back (who will turn 31 next month). Trippier enjoyed a good Euro 2020 with Engalnd and there are few attacking right-backs on the market with his qualities. Simeone managed to get the best out of him in a system   of three centre-backs and two wing-backs. Since then, he has gone from strength to strength. Atlético suffered the most last season when Trippier was unavailable due to the ban imposed by the FA. Vrsaljko, who has struggled with injuries, is his natural substitute, although in the end it was Marcos Llorente who ended up playing in that position - as he did against Celta in the opening game of LaLiga.
Substitute in Vigo
Trippier rejoined the Atleti squad after his holidays on 2 August and was on the bench in Vigo. El Cholo brought him on during the second half to gain some playing time. With a few more training sessions under his belt he will reclaim his place in the side. Trippier signed for Atlético two years ago with the complicated task of taking over from Juanfran. He has done that superbly. English players have traditionally tended to struggle adapting to life in LaLiga, but that hasn't been the case with him. He settled into the side quickly. Two years on, and the Premier League is already keen to take him back.
Aged 30, he has another two years left to run on his contract at Atlético. His deal actually ends at the end of this season but it includes a clause which will trigger an extra year if he plays a minimum of 20 games. His market value is 20 million and last season he played 28 LaLiga games and seven in the Champions League, setting up six goals. Next up for Atlético are Elche - and perhaps with Trippier in the starting XI.