MLB
Bucks NBA Finals hero Giannis buys stake in Milwaukee Brewers
The Brewers have confirmed that Bucks star Giannis Antetokounmpo has become a minority stakeholder in the MLB franchise.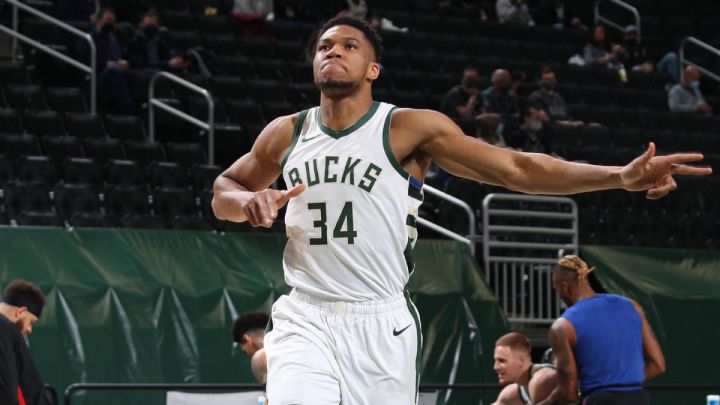 Bucks forward Giannis Antetokounmpo has further enamored himself with Milwaukeeans, with news that the NBA star has bought a minority stake in the Milwaukee Brewers.
The MLB franchise made the news official on Friday afternoon after it was first reported by Jeff Passan of ESPN, holding a press conference in which Giannis was seen donning a Brewers jersey.
"Giannis Antetokounmpo has joined the Crew! The two-time MVP is officially part of the Milwaukee Brewers ownership team. Thank you, Giannis, for your commitment to our team and Milwaukee!" the Brewers tweeted.
The 26-year-old 'Greek Freak' led the Bucks to their first NBA title since 1971, securing the Finals MVP after he netted 211 points in the 4-2 series win over the Phoenix Suns with three 40-plus point games. Only Rick Barry (245) and Jerry West (218) have netted more points in a NBA finals debut.
Giannis: Milwaukee means so much to me
Having signed a new five-year extension with the Bucks worth an estimated $228 million in December, Giannis decided to invest some of his fortune in the Brewers, who have one foot in the MLB playoffs thanks to their current 8.5-game lead in the National League Central.
"The city of Milwaukee means so much to me," Antetokounmpo said in a statement. "I am honored to be joining the Brewers ownership group to further my commitment and dedication to this great community. I take great pride in my city and I'm excited about what we can build together."
Giannis becomes the first individual investor to join the Brewer's ownership group since Mark L. Attanasio bought the franchise in 2005.
"We are honored to have Giannis join our team of Milwaukee Brewers investors," Attanasio said in a statement. "Giannis is a great athlete, a world champion, and a true local hero with international renown."
While the investment will no doubt further cement his status as a local hero, it also appears to be a sound one, given the Brewers are reportedly worth roughly $1.2 billion, with the franchise's value having appreciated 225 percent over the past 10 years.
Let's hope his foray into the baseball goes better than Michael Jordan's.