USMNT
Bayern Munich gives up on signing Weston McKennie
It was reported that Juventus were willing to sell the United States men's national team player if the German giant paid 30 million euros, but negotiations have fallen apart.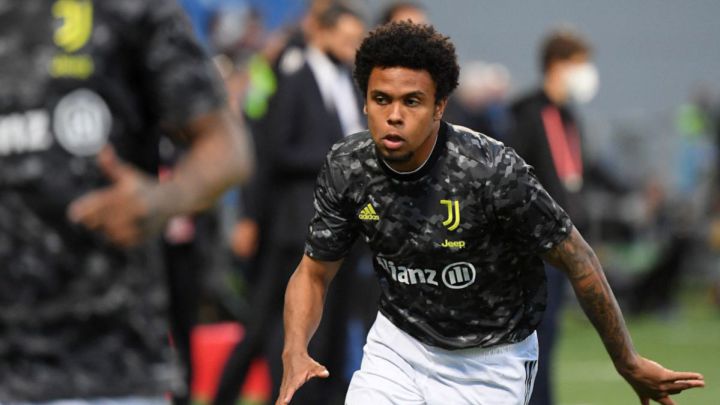 Weston McKennie had a breakout season with Juventus during his first year and they decided to make his move permanent towards the end of the Serie A season. Since the 'Old Lady' decided to part ways with Andrea Pirlo and appointed Massimiliano Allegri for this campaign it seems that the United States international has his future up in the air.
14

Several teams interested in McKennie
The 22-year-old was not included in the roster that tied 2-2 against Udinese in the season opener because several teams seem keen on signing him in the next few days. Bayern Munich was one of the top contenders, but the Serie A giant is only willing to sell him if they pay 30 million euros. A price the German giant is not willing to pay, so negotiations have fallen apart.
Weston McKennie is no topic for Bayern Munich at the moment. No contact, no negotiations. @FCBayern are still pushing to sign Leipzig midfielder Marcel Sabitzer. Former #Schalke player McKennie is on the market for the right price. Juve want €30m. ⚫️⚪️ @plettigoal @SPORT1

— Patrick Berger (@berger_pj) August 22, 2021
According to journalist Patrick Berger, Bayern Munich has decided to move on and pursue Leipzig's midfielder Marcel Sabitzer. But this means that the United States men's national team player remains on the market.

Juventus is in a financial crisis, so they are willing to let go of one of their youngest prospects after only playing one full successful season. The Serie A side has until 31 August to try to sell McKennie and teams like Tottenham and Everton are eyeing the 22-year-old.
The newly appointed manager for this season, Massimiliano Allegri, signed Manuel Locatelli and he is confident that he will be able to fill in the spot that McKennie would leave if he departs during the transfer window. The USMNT player made over 40 appearances for Juventus across all competitions last season and the bosses paid 20 million euros to Schalke to sign him permanently earlier this year.