CONCACAF
El Salvador wants best USMNT at start of World Cup qualifiers
La Selecta will host the United States men's national team on 2 September at the Estadio Cuscatlan and Christian Pulisic might be ruled out due to covid-19.
Last week it was confirmed that USMNT star Christian Pulisic did not train with Chelsea ahead of the clash against Arsenal because he tested positive for covid-19. The 22-year-old has been self isolating since the results came back and he could also miss the international break with the national team.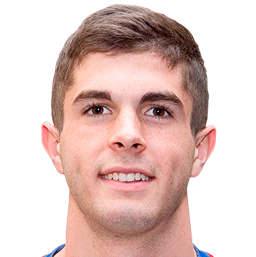 El Salvador want Pulisic to play against them
The United States will begin the final-round of the CONCACAF World Cup qualifiers on 2 September against El Salvador at the Estadio Cuscatlan. With Pulisic testing positive for covid-19 it is likely, but not certain, that he could be left out of the final roster that will be announced later this week.
The manager of the El Salvador national team, Hugo Pérez, was interviewed by Diario El Salvador and he talked about the possibility that Pulisic might miss the opening match of the Octagonal round-robin tournament. Pérez knows the Chelsea playmaker very well because he managed him in the United States youth national team a few years ago.
"It's a shame what happened to Christian [Pulisic]. I wanted to play against us in the Octagonal round because I know him personally and I wish him a speedy recovery. There still is a chance that he recovers. It is important for my players that they play against the best because they will improve their level and of the national team," said Pérez during the interview.
The importance of facing the USMNT
"The United States will play with their 'A' team, but the 'B' team has great players and they won the Gold Cup in the summer. We [El Salvador national team] have to play against everyone in the final round and we hope that our stadium is packed to give us that extra boost," added Pérez.