MLB
Cardinals' Molina confirms 2022 will be his final season
Yadier Molina, who turned 39 last month, confirmed he will retire after the 2022 MLB season, which he will spend with the St. Louis Cardinals.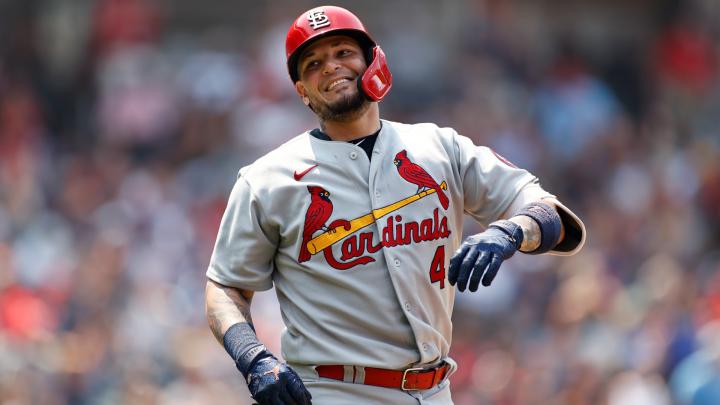 Fresh off agreeing to a one-year extension to remain with the St. Louis Cardinals, longtime catcher Yadier Molina announced he plans to retire following the 2022 season.
Molina verified speculation that the 2022 campaign would be his last at a press conference prior to St. Louis' home game against the Detroit Tigers on Wednesday. The Cardinals announced on Tuesday that the 10-time All-Star would be returning next season on a one-year deal.
Molina's career spent at St Louis
The 39-year-old has spent his entire 18-year career with St. Louis, though a return in 2021 was not finalised until he and the Cardinals were able to agree to a one-year, $9million contract just prior to the start of spring training. Molina said he wanted to avoid a similar situation this winter and informed his agent to begin negotiations as soon as possible.
"That's why my agent and myself came to [president of baseball operations John Mozeliak] and told them I want to stay here," Molina said. "I want to get it done this early and not put this on the organisation in free agency again, because it's going to be my last year and I want to finish here with this great organisation."
Molina's records
A key member of the Cardinals' last two World Series championship teams in 2006 and 2011, Molina's 2,120 career games played are the third-most in franchise history behind only Hall of Famers Stan Musial and Lou Brock. He holds the major league record for most games as a catcher with one team at 2,081, and his nine Gold Gloves trail only Ivan Rodriguez (13) and Johnny Bench for the most by a catcher.
"It gives me great pleasure to announce that Yadier Molina will continue his franchise legacy for another season in 2022," Cardinals chairman Bill DeWitt, Jr. said in Tuesday's press release. "Yadi has continued to play at an All-Star level this season and has already established himself among the greatest players to have ever worn the birds on the bat."
Molina has started 95 of the Cardinals' 124 games behind the plate this season and ranks third on the team with 51 RBIs to go along with a .259 average and eight home runs.