REAL MADRID
Real Madrid's Odriozola a step away from joining Fiorentina
Diario AS understands that the Italian club has contacted Real Madrid with a view to taking the Basque right-back on loan with the option to buy him next year.
More movement in the transfer market for Real Madrid who, while working on their pursuit of Kylian Mbappé are also in the middle of other operations concerning those who could be leaving the club over the next few days. One of the players who looks set to move on is Álvaro Odriozola, who has attracted interest from Italy. Diario AS understands that Fiorentina have enquired about the full-back and are in talks with Real Madrid about taking the player to Serie A this summer.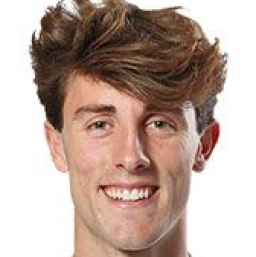 Fiorentino's idea is to agree a two-year loan with the option to buy Odriozola at a future date. The Italians are also negotiating with the player's agents to reach an agreement which suits everyone concerned. While Madrid are happy with Odriozola's commitment, they need to make room in the squad and would be willing to listen to offers. It will be the player who decides whether to stay or accept Fiorentina's offer.
Odriozola's salary
The main obstacle for Fiorentina is the defender's wages. He earns 3.5 million euros - a salary which they would struggle to match with all the relevant taxes on top. However, the Italians are hopeful they can land the player under the recent Decreto Crescita ruling, which is similar to the so-called 'Beckham Law' in that it relaxes the fiscal pressures on players for the first two years - and that would apply to Odriozola during a two-year loan deal.
At 25, Odriozola has received several offers from clubs in the Premier League and in Serie A during the course of his career. His intention was to battle to win his place at Real Madrid which is why he rejected previous offers. However, bearing in mind the current situation with Dani Carvajal fully recovered and back as the team's first choice right-back, his chances of playing this summer are slim. He hopes to have some game time, but he is third in the pecking order after Carvajal and Lucas. Nacho is another option if the first two cannot play.