LIGUE 1
Real Madrid: PSG want 220 million euros for Mbappé
'Le Parisien', who have close ties to PSG, report the club wants 200M euros for Mbappé. Leonardo warned it would be at least 180M, what they paid Monaco.
The saga involving Kylian Mbappé took a new turn today during a week of tension between PSG and Real Madrid with the Spanish club reportedly placing a 160 million euro offer for Kylian Mbappé. That offer, Leonardo confirmed, was turned down because the Parisiens considered it to be insufficient. In an interview, the Director of Sport left open the possibility that PSG would be willing to sell Mbappé - but only within their own strict constraints. The club will not accept any offer under the 180 million euros (plus bonuses) which they paid Monaco for the player in 2018.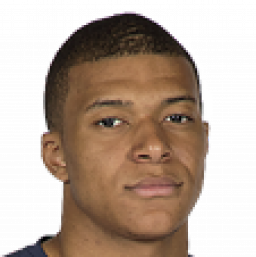 Leonardo explained, "We feel that the offer is way off Kylian's current market value and as we still owe AS Monaco some of the original transfer fee, we deem the offer to be insufficient. I can't confirm the sum, but yes it's around 16 million, approximately that figure. It's less than we paid for him and that sums up Real Madrid's manner of operating that we don't like. We have done everything we can to ensure that Mbappé stays with us and we are not going to change our plan in the space of one week. Kylian is central to the project, but not above it. If the player wants to leave we won't hold him back, but things will be done on our terms, as is the case with any other player".
So now Madrid now the kind of battle they are facing. This evening, Le Parisien, a newspaper with close ties to the French club, report that PSG want a staggering 220 million euros for Mbappé... Although there is a chance they might accept a fee closer to 200 million, as L'Equipe had claimed a few hours earlier. If anything has characterised PSG since Al-Khelaïfi took over is their dogged determination when it comes to negotiating. Either the conditions set by Al-Khelaïfi are accepted or there is no deal. For that reason, Leonardo's words could be interpreted as a dare aimed at Madrid to go for broke in their pursuit of the player. If Madrid were to pay it, PSG could recoup what they paid for Mbappé three years ago - they still owe Monaco 35 million euros as part of that deal if the striker is sold or renews his contract...