JUVENTUS
Cristiano Ronaldo has only one confirmed offer on the table
After three years at Juventus, the Portuguese superstar is believed to be on the verge of another move, with PSG and Manchester City seemingly most keen.
Where Cristiano Ronaldo plays his football in this new season, one that is already upon us, remains up in the air. But with just a few days remaining of the summer's transfer market his future has entered a decisive phase.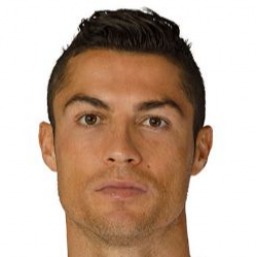 Man City make offer to Ronaldo
According to Italian outlet La Gazzetta dello Sport, the Portuguese star's agent, Jorge Mendes, has arrived in Turin to speak in person with his client to find an appropriate solution. And that could see him move to a former rival.
Related news:
Ronaldo, as AS has been reporting since March, has his heart set on leaving Juventus, and after Real Madrid made it clear that they were not open to his return - both in the Spring and in early August - the options of Paris Saint-Germain and Manchester City appear to be his only remaining options. That said, we are able to confirm that at the time of writing only one actual offer has been made, and that came from the Premier League champions. A move to PSG looks as though it will only become viable if Kylian Mbappé is sold to Real Madrid, whose first offer for the young forward was rebuffed, with many footballing romantics dreaming of seeing two of the greatest of all time, Cristiano and Lionel Messi, unexpectedly pulling on the same shirt.
With Harry Kane putting an end to speculation that the Citizens could be adding him to their already impressive squad, the former United hero - a status that may be diluted somewhat - has not made the same statement about his future with Serie A's Old Lady. And, as this newspaper reported, he has already been inquiring about City and Guardiola.
The English club are said to still be keen on getting the record-breaker back to Manchester, ideally only picking up his hefty wage bill, but Juventus are asking for between 25 and 30 million euros for his transfer. The Italians would, however, ignore that fee if Brazilian striker Gabriel Jesus was packed onto a plane in the opposite direction. According to Sky Sports, City have already made their offer: a contract until 2023, with a salary of 15 million net. Cristiano's Juve contract runs out on 30 June 2022.
The Vecchia Signora have said that "no firm offer has arrived", but nobody in Italy is ruling out the move, one that could happen in the coming hours. Mendes' trip suggests that something is in the offing.