PREMIER LEAGUE
Liverpool vs Chelsea: how and where to watch - times, TV, online
All the information you need on how to watch Liverpool take on Chelsea in the Premier League at Anfield on Saturday, August 28.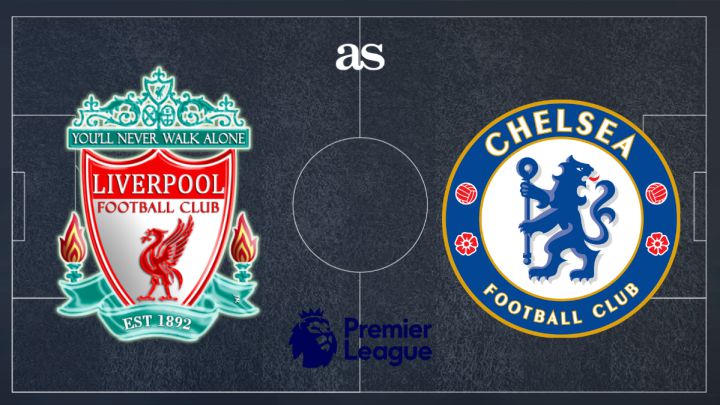 Liverpool welcome Chelsea to Anfield this weekend, in what is one of the standout games of the year in the Premier League to date.
Visitors Chelsea travel to Liverpool after back-to-back wins with a 3-0 win at Stamford Bridge against Crystal Palace in their season opener followed up by an impressive win at the Emirates last Sunday with Lukaku hitting the ground running by firing the Blues ahead on his (re) debut.
Liverpool too, have recorded 2-0 and 3-0 wins in their season openers with a comfortable win at Carrrow Road opening the campaign followed up with a solid win over the 'Clarets' of Burnley last weekend at Anfield.
Klopp on CR7 and Tuchel

The German manager was asked about Cristaino's return to the Premier League during the pre-game press conference. Klopp said: "I watched that (the Ronaldo transfer) like a football supporter and it is not about me to judge that.
"If other clubs can do this, it is not a business of the future. It is for now and immediately.
"That is how some clubs are working and that is fine. There must be different ways, a team - two or three years later and you need success... You need to make sure you develop as a team and club, and that is what we did."
Klopp added that he expected a "big fight" against Chelsea, with both teams on great form in the first weeks of the season.
"There is not an easy way through any line and both teams are very well organised... Chelsea are in a very good moment... It is a tough opponent but we are not in the worst moment and hopefully we can show that."
Klopp spoke glowingly of Chelsea counterpart Thomas Tuchel, saying no manager had a bigger impact than his compatriot last season.
"The combination of financial wealth and football knowledge is always a threat for us. What they are doing is really good. Thomas is an exceptional manager and coach and he has all my respect," said the Liverpool boss.
Tuchel on Liverpool 'stress-test'
Chelsea manager Thomas Tuchel is eager to see how the club's record signing Romelu Lukaku gets on against Liverpool defender Virgil Van Dijk in tomorrow's game.
"Liverpool with Van Dijk is a different Liverpool than without Van Dijk," Tuchel told reporters on Friday. "For Romelu, it's a big challenge. He had now one match with us, which was a very good start, so from now on we are into details.
"The stress test is on tomorrow at Anfield... I am not sure if he has already reached his top level, maybe not because he has only one game in his legs, but he will have a good match tomorrow because he loves to play in these kinds of matches.
What time does Liverpool-Arsenal kick-off?
The Premier League clash between Liverpool and Chelsea at Anfield kicks off at the local time of 18:30 on Saturday, 27 August (2021).
US ET: 13:30
US PT: 10:30
For everywhere else in the world, you can check here to see what time the Liverpool-Chelsea match gets underway.
Where can I watch Liverpool vs Chelsea?
If the Liverpool vs Chelsea match is available in your country, you can check here to see what channels or platforms will be showing the game.
United States: NBC Sports App, SiriusXM FC, Telemundo, nbcsports.com, Telemundo Deportes En Vivo, NBCSN
United Kingdom: Sky Ultra HD, SKY GO Extra, BBC Radio 5 Live, Sky Sports Main Event, Sky Sports Premier League
Is the Liverpool vs Chelsea game available online?
Liverpool vs Chelsea is available in most nations through the rights holders' online platform, if they have one. The best option is to check who is showing the game in your country and if they have an online service or iOS/Android app to watch it on.
Arsenal vs Chelsea live on AS English
You can also follow our live text commentary here on AS English. We will be building up to the match an hour or so from kick-off before giving you a minute-by-minute account from the Anfield as the action unfolds.