Which states have new stimulus payments in September?
Although a fourth stimulus check doesn't look likely in September, some states will be sending certain residents a little extra money in September.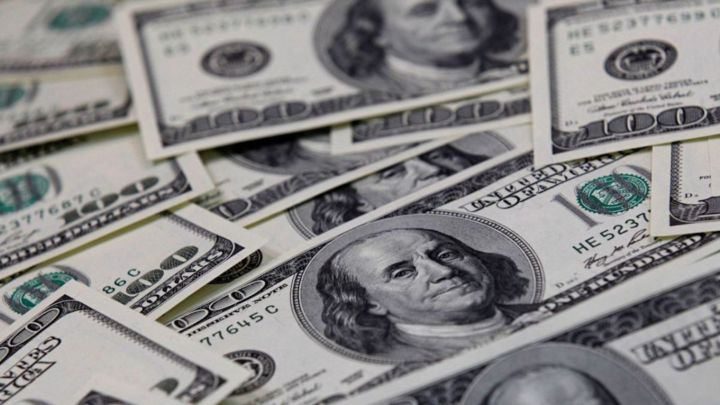 The US has sent out three rounds of stimulus checks since the covid-19 pandemic induced economic crisis began in the spring of 2020. Eligible Americans received up to $3,200 from Uncle Sam and some are still seeing additional payments from the Economic Impact Payments.
Democrats in Congress have a little over a month to hammer out the details of their $3.5 trillion reconciliation budget plan which they plan to push through with a party-line vote. Even as the covid-19 virus is disrupting lives around the nation as the Delta variant is causing new case numbers to surge and filling up hospitals, it doesn't appear that the proposal will contain another direct cash injection into American households through a fourth stimulus check. But some Americans will be receiving an additional stimulus payment in September.
Stimulus checks hitting select bank accounts in September
The IRS has until the end of December 2021 to distribute the funds from the third round of Economic Impact Payments, or better known as stimulus checks. That round of direct payments to American taxpayers was based on tax filings, like the two before, but once again the IRS had to use the prior year's information to determine how much to send.
Those who saw their income take a hit during the pandemic were possibly eligible for a supplemental payment, conversely those who were overpaid got to keep the extra money. The IRS has been sending out "plus-up payments" since April and will continue to do so weekly until the end of the year.
As well those who had not filed a tax return in the past two years due to low earnings but filed this year are seeing their stimulus payments as the IRS processes returns. The tax agency has been working through a backlog caused by the pandemic made worse by a decade of budget and staff cuts.
Round 2 of Golden State Stimulus checks start to go out this week!

2 out of 3 Californians are eligible for $600 or more -- we're putting money directly back into the pockets of those that need it most. pic.twitter.com/G0ZIzVtagD

— Gavin Newsom (@GavinNewsom) August 27, 2021
California begins Golden State Stimulus payments
The California Franchise Tax Board began sending the first payments on a tax refund enacted as part of the $100 billion Comeback Plan. The first Golden State Stimulus payments went out 27 August to some 600,000 residents. However, the state tax board has around 9 million payments to send out which it says "will be issued between September 1, 2021 and October 15, 2021."
Eligible Californians, around two thirds of them, have to file a 2020 tax return with the state in order to receive the tax rebate, just as with the federal stimulus checks. Taxpayers who still haven't filed their taxes have until 15 October to do so, otherwise they will miss out on the money and those who file after 20 August will have to give the state extra time to send out the payments.
Other states sending out stimulus payments
Some states around the nation more narrowly targeted portions of the population to dole out some extra cash. Some states targeted those with low-incomes and ITIN taxpayers who were some of the most affected financially in the aftermath of the coronavirus induced economic crisis. Other states and localities chose to reward their frontline workers with $1,000 bonus checks or hazard pay to say "thank you" for their service.
New Mexico announced in early August that over the following two months that it would be sending emergency financial assistance to low-income households. Residents who applied for the program and haven't seen a payment yet, should expect one to arrive in September. The one-time $750 payment is for low-income New Mexicans who did not receive the federal pandemic stimulus payments.
Although not a stimulus check, the IRS is sending out monthly advance payments to eligible parents for each of their children that meets the age requirements through the 2021 Child Tax Credit. The tax authority will send out the third of six installments 15 September to parents that filed a 2020 tax return or signed up through the IRS portal for "Non-Filers". These payments will continue through December when they will expire unless an extension is passed as part of the Democrat-only proposal being worked on in Congress.