SOCCER | PREMIER LEAGUE
Raúl Jiménez will star for Mexico in World Cup qualifiers
The Premier League clubs have decided not to release their players to red list countries for the FIFA international break of September.
Raúl Jiménez is fully recovered from the fracture skull surgery suffered in November of last year and he has gone the full 90 minutes in Wolverhampton's first three Premier League games. Unfortunately the Mexican international has not found the back of the net and the Wolves have lost all three games the 2021/22 season.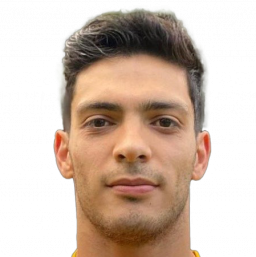 Unable to play with Mexico during the international break
Jiménez was keen to return to the Mexico national team for the first time since November 2020 after being called-up for the start of the CONCACAF World Cup qualifiers next month. But since the Premier League clubs decided not to release their players to red list countries, the 30-year-old will not be able to travel to Mexico ahead of the three games of the round-robin tournament.
Statement from the Premier League
"This follows FIFA's current position not to extend its temporary release exception for players required to quarantine on their return from international duty. Extensive discussions have taken place with both The FA and the Government to find a solution, but due to ongoing public health concerns relating to incoming travellers from red list countries, no exemption has been granted.
"If required to quarantine on return from red list countries, not only would players' welfare and fitness be significantly impacted, but they would also be unavailable to prepare for and play in two Premier League match rounds, a UEFA club competition matchday and the third round of the EFL Cup.
"This period takes into consideration 10 days of hotel quarantine on return to England but does not include any additional time that would be required for players to regain match fitness," said the Premier League chief executive Richard Master on Monday.
So the manager of the Mexico national team, Gerardo Martino, has decided to replace Jiménez with Cruz Azul's striker Santiago Giménez. The Mexican national team will start the final round of the World Cup qualifiers against Jamaica on 2 September at the Azteca Stadium.
The Mexico national team will go on the road to face Costa Rica on 5 September and conclude the first round against Panama at the Estadio Rommel Fernández three days later. Raúl Jiménez will have a chance to return to the national team for the second round that starts in October.