CONCACAF
Raúl Jiménez could miss Mexico World Cup qualifiers
The Premier League teams don't want to let their players leave during the FIFA international break in September because of the coronavirus pandemic.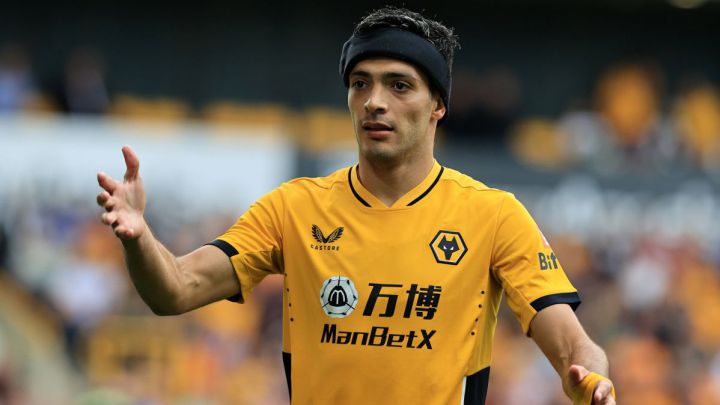 On Tuesday all 20 Premier League clubs were involved in a conference call regarding the international break in September, one in which around 60 players would be travelling to join up with their respective countries. One of them would be Raúl Jiménez from Wolverhampton because after making a full recovery from injury, he would certainly be called up to play with Mexico in the start of the final-round of the CONCACAF World Cup qualifiers.
9

Jiménez hasn't played with Mexico since November 2020
The Mexico national team will host Jamaica on 2 September in their opening match of the Octagonal round-robin tournament and then they will travel to San José to face Costa Rica on 5 September. They will end the first round playing against Panama at the Rommel Fernández Stadium on 8 September.
🚨 ATENCIÓN 🚨

La Premier League confirma que no prestará a sus jugadores para la próxima Fecha FIFA, por lo que el regreso de Raúl Jiménez con la Selección Mexicana tendrá que esperar ⚽️🇲🇽❌ pic.twitter.com/zkacMAd3ZS

— AS México (@ASMexico) August 24, 2021
It is quite certain that Jiménez will be included in the final roster that is expected to be announced as early as this week, but the Mexican Federation might have to prepare a 'Plan B' if this decision is upheld. The Premier League teams are refusing to let their star players leave because they would have to self-isolate for 10 days upon returning. Meaning that they won't be available for two weeks and miss two league games, a European match and a third-round Carabao Cup fixture.
The UK has a red list of countries that are still struggling with the coronavirus pandemic, but they are hoping the government grants them a special permit that would allow their players to join the clubs upon returning from international duty. But the government faced a lot of criticism after they relaxed their quarantine rules during the Euros in order to have the biggest games played at Wembley.
Statement from the Premier League clubs
"Clubs have reluctantly but unanimously decided not to release players for international matches in red list countries next month. The decision, strongly supported by the Premier League, will apply to nearly 60 players from 19 clubs who are due to travel to 26 red list countries in the international window. Extensive discussions have taken place with both the FA and the Government, but due to ongoing public health concerns, no exemption has been granted.'