NFL
What is dead money in the NFL and which team has the most?
A look at how the NFL keeps teams honest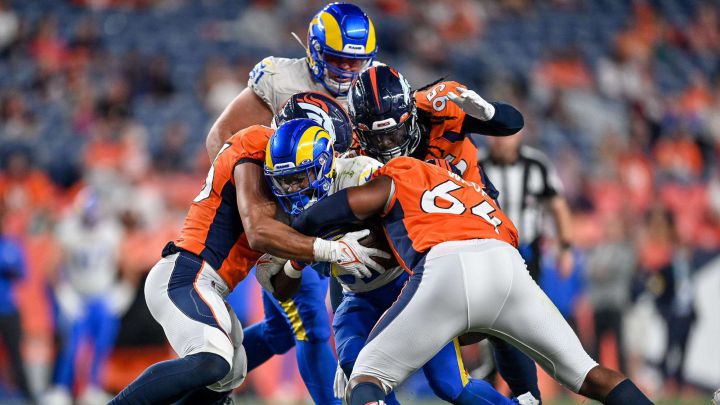 It often seems like NFL teams release players whenever they want. Of course, as much as this idea may carry some weight, there are consequences and dead money is one of them.
What exactly is dead money?
It can be confusing for fans today when considering how NFL contracts work. Does it even matter if a player signs a multi million dollar contract for 5 years when the team can cut him in an instant? That's where 'Dead Money' comes into play. In the NFL the term is used to describe money that counts against a team's salary cap attributed to players who were prematurely traded or released from the roster relative to their contract.
How does dead money work in the NFL?
Though there is much debate about how dead money is calculated in the NFL, it is in principle a form of accountability where players are concerned, while simultaneously enforcing restrictions on team expenditure. If for example, a player signs with a team on a 3 year contract for $9 million in guarantees, the guaranteed money would of course be divided into $3 million installments per season. If the player should perform below par in his first season, the team can in fact terminate his contract prematurely. That doesn't mean however, that upon his release, they don't have to pay the amount owed - some $6 million across 2 remaining years.
For more from around the NFL
Does this affect their salary Cap?
At this point the released player in theory only registers against their cap for the one season that they retained him. Enter dead money. It acts as a checks and balances system to ensure that teams face up to cap related protocols regardless of whether or not the player is still with them. In keeping with this, the previously mentioned player mus be compensated and included across the next two years in the team's salary cap. Those funds are subtracted from whatever the salary cap figure stands at which in turn limits the the money available for new player signings across the next two years.
The Dead Money debate
Dead money in some ways offers an insight into the conflict between the sporting aspect of a team and the business aspect. While a player may actually be past his prime according to the coach's evaluation, his dead money value might hinder the team across future seasons. In that specific scenario we can appreciate the challenge involved in balancing balancing the books and producing on the field.
Who has the most dead money and how to avoid it?
It can get can quite difficult to build when your hands are tied. As one can imagine, having a cap on what you can spend when it comes to improvement. At present, the Philadelphia Eagles have the highest dead money figure in the NFL with $49 million. It is important to note of course that every team has some amount of dead money.
Yet there are some teams who navigate the tricky world of contract negotiation much better than others. A simple solution is to not agree to guaranteed money across seasons - this is even more interesting when considering the effects of the pandemic. On the other hand it is a double edged sword as receiving more in a shorter space of time can often result in the decline of the effort made by the player. None the less it has proven an effective strategy when safeguarding against dead money.