USMNT
Donovan believes the USMNT will qualify for World Cup 2022
One of the best players in the history of the United States trusts that the current 'golden generation' will be able to book an early ticket to Qatar 2022.
The United States men's national team will start their road to the 2022 FIFA World Cup in Qatar on Thursday against El Salvador at the Estadio Cuscatlán. The team managed by Gregg Berhalter arrived on Wednesday in Central America without their playmaker Christian Pulisiic because of the covid-19 health protocols and he stayed in Nashville to work on his fitness.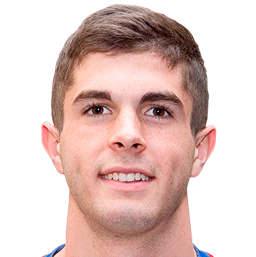 "We really didn't get to assess Pulisic in a proper way and see his fitness levels. The next couple days, we'll be working with him to see exactly where he is, and we'll get a report when we get back," said Berhalter during Tuesday's press conference in El Salvador.
Coach Gregg Berhalter also confirmed that the New England Revolution goalkeeper Matt Turner will start the game against El Salvador instead of Zack Steffen. The USMNT manager said that the Manchester City goalkeeper has been suffering from back spasms and that is why he will siit this one out.
Donovan believes in the golden generation
The United States men's national team needs 12 points in the round-robin tournament to secure their spot to the FIFA World Cup next year. After facing El Salvador this Thursday, they will return home to host Canada on 5 September and go on the road against Honduras three days later. The USMNT want to book their ticket as quickly as possible to the World Cup after failing to do it four year ago.
One of the most important players in the history of the U.S. Soccer, Landon Donovan, believes that this team will do what it takes to qualify after learning from their mistakes in 2013. "It's been almost four years since that awful night in Trinidad. Today, the road to redemption begins," Donovan wrote on his Twitter account.
"There's no question that it's never been better than it is now. We've never had this many players playing on teams at such a high level around the world. The clubs have more money to spend. And ultimately, the players also benefit from that," added Donovan during an interview with Sportico.