I'd rather play England or France than in CONCACAF - Tyler Adams
The game between the United States men's national team and El Salvador ended in a 0-0 draw at a hostile environment at the Estadio Cuscatlán.
The road to the 2022 FIFA World Cup has started in CONCACAF and the United States men's national team had a tough road game against El Salvador in the final round of the qualifiers. The match was held in a hostile environment at the Estadio Cuscatlán and the home fans made their presence felt during the entire 90 minutes.
Tyler Adams rather play against European teams
The game ended in a 0-0 draw and both teams started their World Cup qualifying opener with one point. After the match the captain of the United States men's national team, Tyler Adams, spoke about the pressure and hostile environment they experienced in El Salvador since arriving on Wednesday.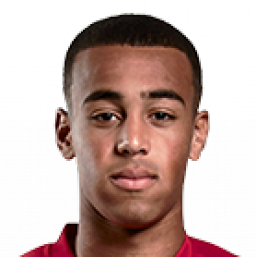 "I talk with my teammates at Leipzig all the time about which games I have during the international window. They sit there and laugh because they have to play against England, France, obviously some great countries with a lot of talent," said Adams.
"I tell them, 'trust me, I'd rather play against France or England in these games where the conditions and the fans and the pitch and the ball and everything is an ideal situation'. For us, it's never going to be an ideal situation on the road.
"The energy is just completely different. You have to go into the game with the right mindset, and be ready to battle. That's the best way to describe it. They're intense, they're feisty, they're gritty. You can't go into these games naive. So yeah, for me, I think that the energy going into these games has to be right."
USMNT settle for draw
Prior to the start of the final round, the United States national team was hoping they could end the FIFA international break of September with nine points, but they had to settle for a draw. Now they are moving on and preparing to host Canada on Sunday at the Nissan stadium, before hitting the road again to play Honduras on 8 September.
"So, moving into Sunday we know that having our fans behind our back and getting that momentum is going to be super important because that puts us obviously in an even better position to go back on the road again for the Honduras game.
"We know that tangibly it's not going to be the easiest and we knew that before we had that first experience, but now, after having that first experience, I think that we know we have to dig in a little bit deeper in the late stages of the game," concluded Adams.