PSG
"Mbappé is moody and difficult to handle when things don't turn out well for him"
Baptiste Desprez, journalist for Le Figaro, has unveiled Mbappé's dark side in a new book: "He gets annoyed when he doesn't get enough attention".
Just a few years after his explosion onto the scene, Kylian Mbappé lis on everyone's lips, and especially following his botched move to Real Madrid, which put him in the eye of the hurricane. He receives adulation on a daily basis for his exceptional gift for the game and his performances, but more recently he has also started receiving criticism from some quarters for his attitude and how he comes across. The latest to question the PSG striker is journalist for Le Figaro, Baptiste Desprez, who voiced his opinion in his latest book, Du mondial à l'Euro - L'histoire secrète d'un rendez-vous raté ('From the World Cup to the Euros - the secret history of a missed date'), which RMC Sport have offered some preview excerpts.
"His potential is incredible but he also has sides to him which are a little difficult to handle and when things aren't going well he can become a bit fussy and moody. That isn't very easy for the harmony of the team," was a snippet which RMC Sport published based on comments from a dressing room source who Desprez spoke to when researching his book.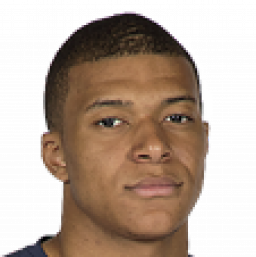 Mbappé's mood swings
France's disappointing exit from Euro 2020, in which they were dumped out by Switzerland in the Last 16, drew a lot of criticism with some looking for a scapegoat. Mbappé, as the star player and for being the one who missed a crucial penalty in the shootout, took a hammering from the media and the public. They accused him of creating a bad atmosphere and tension within the dressing room: "When the rest of the players don't pay him enough attention or don't do what he wants, Mbappé will make it known and goes into a sulk. It's a situation which has happened a few times with the national team and it has irritated a few of his team mates," Desprez's source revealed.
France coach Didier Deschamps is aware of Mbappé's demanding character - and also how important he is to the team, and according to Desprez in his book, he goes out of his way not to offend the player - something which has happened with a couple of former coaches at PSG including Thomas Tüchel and Unai Emery. "Every one of the coach's words could be misinterpreted and for that reason, Didier Deschamps is sometimes walking on eggshells".