SOCCER | TRANSFER MARKET
Real Madrid's deadline day attempt for PSG's Mbappé
Manu Carreño gave the latest update on El Larguero about Real Madrid's possible signing of Kylian Mbappé, with 'replacement' being the key word.
As you'll know if you've been following the daily goings-on, negotiations for Kylian Mbappé's potential move to Real Madrid have slowed down. On Monday afternoon, the Spanish giants saw their latest attempt to sign the French striker from Paris Saint-Germain fail to bear fruit, as the Parisians chose not to respond.
As we enter the final day of the summer transfer market, affectionately known as 'Deadline Day' by many, it now looks like it would take a surprising turn of events for it to happen… but it would not be the first time.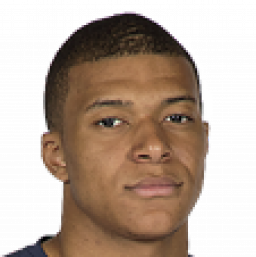 Mbappé: Real Madrid into final hours
Late on Monday, on Spanish programme El Larguero, Manu Carreño provided an update on the latest developments on the Mbappé case.
"We are now into the final hours. Real Madrid's ultimatum of 6pm didn't prove to be worth much. It's not that negotiations have broken down, it's that there aren't any. But that doesn't mean that tomorrow [Tuesday] there won't be something.
Related news:
"Nobody has sat down with the president of Real Madrid, nobody has responded. But PSG have millions to spare, they don't care about the 180 million, what they lack is a Champions League title. There are several media outlets in France saying that if Madrid go up to 210 million then they may get the agreement to sign Mbappé. They base that calculation on PSG still owing Monaco 30 million and that would leave them with a clean 180 million."
Mbappé's replacement an issue
PSG may have already brought in Lionel Messi, arguably the greatest player ever but certainly in the latter stages of his career, so there is a concern over a suitable replacement being brought in for Mbappé if they were to agree to him leaving now, Carreño explains.
"They are looking for a player to replace Mbappé. They don't want to sell Mbappé and just have money. They are looking, but there is no time. They have even contacted Mino Raiola to see if they can sign Haaland? In four days! It's impossible to complete an operation like Haaland in just four days, and even less so with Raiola as his agent."
After the exchange of unanswered offers, Real Madrid decided to follow up another target in the Ligue 1 market, but this one was in Rennes. The highly rated Eduardo Camavinga is close to becoming a new Real Madrid player and is expected to cost around 30 million euros. There will be a signing of a young French star in the Spanish capital on deadline day. The question is whether there will be a dramatic second…