Real Madrid's top four transfer targets
After the frantic end of the window, the offers for Kylian Mbappé and the signing of Eduardo Camavinga, Madrid are now setting new targets.
In the Real Madrid offices, they are reviewing the current club situation with a view to the future. Madrid's galactic renovation plan continues and club president Florentino Pérez is determined to move Real Madrid forward. Madrid will play at the new Santiago Bernabéu stadium this season, with the club hoping that it will provide a boost in revenue, a figure of close to a billion euros. This is the only way that the they can compete with the state-owned European clubs and with those owned by large fortunes or investment funds like Manchester United and Chelsea.
In this reshuffle at the club, there are four standout names above all the rest. They are Kylian Mbappé, Erling Haaland, Robert Lewandowski and Paul Pogba. This is not to say that Madrid intend to sign all four, but it does mean that their situation is being closely monitored and that there will be fluid communication with their representatives to build relations before launching offers.
The case of Kylian Mbappé (22) is clear. Madrid, who have already reached an agreement with the player, only have to wait until January 1 to sign him for next season. It all depends on the star player sticking to his guns and not accepting the renewal offers that are coming in from Doha, the latest of which, at €45 million net per season, which would make him the highest paid player on the planet.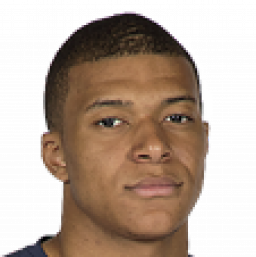 The case of Erling Haaland (21) is more complicated. As AS has been reporting, there will be a tough battle between Real Madrid and PSG for his signature if Mbappé's move to Real Madrid is completed. He is the next big name on Florentino's agenda, who has already had talks with Dortmund about his situation. The Germans refused to let him leave in the last market, but there is a pact with Raiola to facilitate his departure next summer. Madrid have the advantage of the will of the player, who wants to play in white, and the good relationship that Florentino himself has with Dortmund's CEO, Hans-Joquim Watzke. PSG's main weapon is money. Either way, Raiola will have a lot of influence over Haaland's decision.
The Norwegian's situation is linked with that of the other big striker playing in the Bundesliga, Robert Lewandowski (32). The Polish striker made a bid to force his way out last summer. As AS reported, Madrid had him in their sights. He was offered, because he wanted to leave the Bundesliga to face a new challenge. In the 2022 transfer window, he will only have one year left on his contract at Bayern and will certainly want to leave. This is a good option for Madrid for a physically gifted striker, who will be able to leave at a reasonable price after entering his final year with Bayern. All, if Haaland goes to PSG.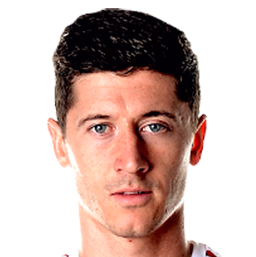 And finally, the other big name is Paul Pogba. According to the latest Forbes list, he is the fourth highest earner in the world of football in terms of advertising money behind only Cristiano, Messi and Neymar. Just the profile that Florentino likes, Galacticos with economic return. He is one of Mino Raiola's favourite players along with Zlatan Ibrahimovic. Pogba was on the verge of signing for Madrid on two occasions, and the fact that he didn't sign on one of them led to Raiola and Florentino having a disagreement that still lingers and could well affect the Haaland operation. Pogba will be a free agent in the next transfer window.