GERMANY
Toni Kroos won't back down on his decision to quit international football
In the podcast 'Einfach mal luppen' Kross said, "I had a long conversation with Hansi after Euro 2020 in which I told him of my plans and wishes".
Toni Kroos has reiterated his decision to bring to an end his international career with Germany, a decision which will not be swayed by the arrival of new coach Hansi Flick. In the podcast Einfach mal luppen, which he collaborates with his brother Felix, the Real Madrid midfielder made it clear that he would prefer to concentrate on his day-to-day work with his club and make the most of the international breaks to spend more quality time with his family and focus on looking after his fitness.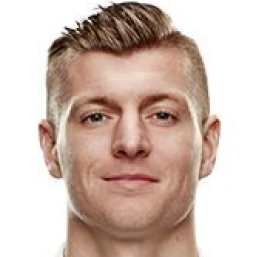 Kroos, time to step back
"Hansi could call me at any moment, of course, and not just to talk about football," said the 31-year-old, who made a total of 106 appearances for Germany with who he was crowned world champions in 2014. "We had a very long conversation after Euro 2020 in which I told him about my idea, my plan and my wishes. Everyone knows the result".
Regarding the progress on his recovery from injury, Kroos took the opportunity to give an update and send an optimistic message to Real Madrid fans. "I'm feeling much better," said the midfielder who is back training outdoors in Valdebebas but apart from the rest of the group as he recovers from a groin issue. "The sensations are good, but I've still got a way to go until I am full satisfied that I am fit," he concluded.