NFL
How long has Tom Brady been in the NFL?
The veteran continues to prove the age old saying, 'age is just a number.'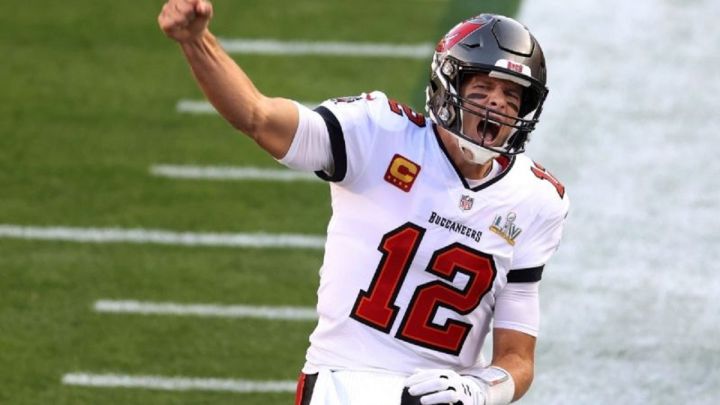 It's that time of year again which means the NFL regular season is upon us. As he prepares to suit up once again we take a look at the living legend himself, Tom Brady
Just how many years has Tom Brady been in the NFL?
Now in his 22nd season Tom Brady has enjoyed a career that has lasted longer than some of his present day opponents have been alive. With that said, it's important to understand where he came from so that we can appreciate where he is today. Long before the 79,204 passing yards and 581 touchdowns were achieved, before the Super Bowl rings, the sponsorship deals and definitely before he wrote his book, Tom Brady was a sixth-round draft quarterback who made his NFL debut during the bottom end of a Thanksgiving Day defeat.
It was a frigid evening on November 23, 2000 and there were almost 78,000 in attendance to watch the Detroit Lions play host to the New England Patriots. The Patriots, who were on the road to a solid beating were losing 34-9 at the time. Unaware that they were about to be witnesses to history being made, the fans must have thought little at the time when, with 4:04 left in the game, 23-year-old Tom Brady entered the fray. Drew Bledsoe - New England's starting QB at the time had just thrown an interception which was returned 101 yard for a touchdown by the Lions. It wasn't a good moment. There is, however, poetic irony in that those present were essentially seeing the equivalent of Jordan's first points in the NBA or Gretzky's first goal. From something small can come something great.
To date Brady has now played 301 regular season games and will of course add more this season. His time with the Patriots is often referred to as the 'dynasty years.' With 6 Super Bowl titles and an NFL record of 11 straight AFC East titles, it's hard to argue the point.
For more from around the NFL
How many Super Bowl rings has Tom Brady won?
At 44 years old, Tom Brady Brady is the oldest player in history to have played in and won a Super Bowl title. His most recent championship coming just last season with the Tampa Bay Bucaneers, bringing his total to 7 Super Bowl titles. Looking forward Brady has set his sights on becoming the first quarterback to win back-to-back Super Bowls since he did it himself in 2003 and 2004. He will begin his defense alongside his fellow Bucs on September 9th at 8pm against the Dallas Cowboys. A defense that sees all 22 starters returning from the previous season, a feat that is quite impressive and will only serve to strengthen their chances.
Looking Forward
The future in any sport is always uncertain and even more so in a contact sport, yet for Brady who is not only the face of the NFL but a strong candidate for MPV as well, its about keeping thingssimple. In his book the TB12 Method - which includes excercises, recipes and hydration tips to name a few - Brady lays out his ethos:
"Sometimes, you're really disappointed when you lose games. It's more disappointing when you don't get to play in games. I'd rather play and lose than not play at all, as crazy as that sounds. If you're not playing then it means you're at home. I made a pretty conscious decision that I was going to do everything I could to stay as healthy as I could my entire career."
Not a game has been missed due to injury since.