Cristiano Ronaldo's Manchester United debut will not be shown in England
The match will not be available in England it is forbidden to show live matches on Saturday afternoons between 2:45pm and 5:15pm.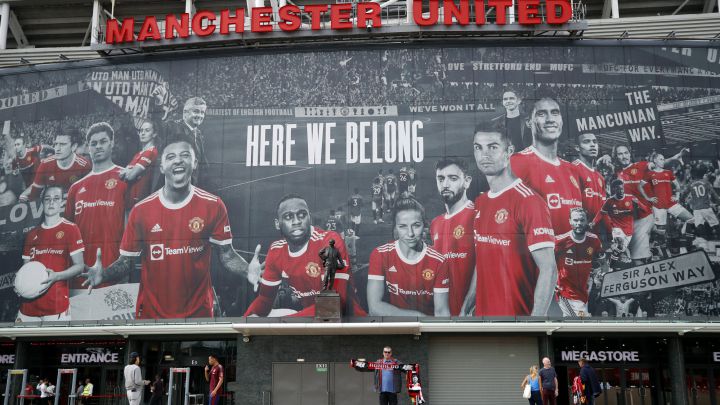 Cristiano Ronaldo's debut for Manchester United is one of the biggest events in world football this weekend, and it won't be televised in the UK. In England it is forbidden to televise live matches on Saturday afternoons between 2:45pm and 5:15pm UK time.
Football blackout in UK
The two-and-a-half hour television blackout is a UEFA-sponsored rule designed to protect the bulk of the British football matchday, which always starts at 3pm, and is intended to encourage fans to stay in stadiums across the UK during that time. The theory behind its introduction is that regular fans will not change their minds if there is a Premier League match on TV, but "casual fans" might, with the economic consequences that would have on the grassroots of English football. With most weekend fixtures taking place at 3pm, the blackout encourages viewers not to turn their backs on the lowest-ranked clubs in the English football pyramid.
Premier League matches are broadcast in 188 countries around the world and Manchester United-Newcastle will be shown in most of them, as the rule does not affect the rest. Due to the "blackout", there have been matches between Barcelona and Real Madrid that have not been shown in England. This is not a problem in other countries because there are different time slots for matches: in Spain all matches start at different times and in Germany the lower leagues do not overlap with Bundesliga matches.
Ronaldo returns to Old Trafford after 12 years
Why didn't the English broadcasters, Sky Sports or BT Sport, choose Cristiano Ronaldo's possible debut match as one of the matches they wanted to show this weekend? The broadcasters had to choose their matches on 5 July, long before the Portuguese forward's return to Old Trafford had been confirmed.
The big beneficiary of this Saturday's blackout will be radio. BBC Radio 5 Live will be the only broadcaster to cover the 90 minutes of Manchester United-Newcastle, which will almost certainly be Cristiano Ronaldo's second debut for the Red Devils.
You will, however, be able to follow Ronaldo's Manchester United return here on AS English as we will be providing text commentary and updates from Old Trafford.