PSG
PSG offer latest Ramos injury update
Sergio Ramos has still not made his debut for PSG and is set to miss the next two important fixtures against Clermont and Club Brugges.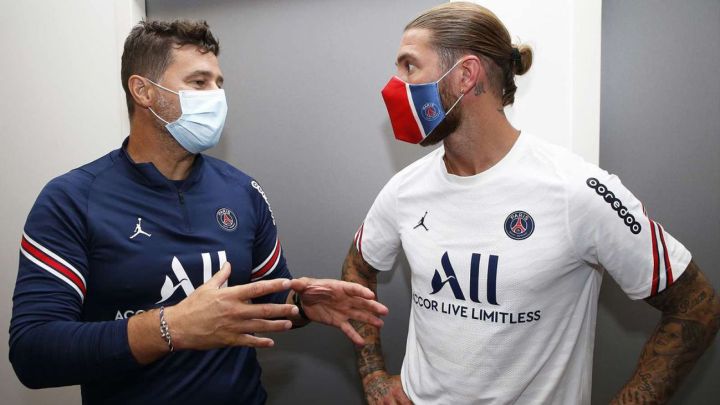 L'Équipe reports this Friday that Sergio Ramos has still not completely recovered from the left thigh injury he suffered at the end of July, shortly after arriving in Paris.
The former Real Madrid central defender has yet to make his debut for PSG and will once again be unavailable this weekend for the game against Clermont, nor for the Champions League fixture against Club Brugges on Wednesday, as confirmed by coach Mauricio Pochettino.
"He will not be there yet for the Brugge Champions League game. I'm not worried. He is following the steps he has to take," said Pochettino at a press conference ahead of the game against Clermont.
"We alway think and we want the players to be back as fast as possible. I am sure that he will be well soon and available to play for the team.
PSG were expecting that Ramos would make his debut after the most recent international break that ended on Wednesday. However, it is now unclear as to when the 35-year-old will eventually line out for his new team, with Marquinhos and Kimpembe set to continue as PSG's central defensive pairing for the upcoming games.
Another injury woe for Ramos
For its part, PSG has reported through a statement that the Spanish defender suffered a small calf injury last week, which has forced him to delay his debut with the Parisian team.
"In his physical reconditioning process, a calf discomfort appeared last week, which required an adaptation of his workload. As of next week he will resume his individual preparation on the field," PSG stated.
Amid this latest setback, French media reports that PSG fans are becoming increasingly anxious over the Ramos situation. "The fans are beginning to get impatient," reported Le Parisien.
No doubt Ramos will himself be anxious to get back on the pitch as soon as possible to contribute to PSG's league and Champions League campaigns.