Former 49ers, Saints linebacker Haralson dies at 37
Former San Francisco 49ers and New Orleans Saints linebacker Parys Haralson has died at the age of 37, but the details of his death were not immediately available.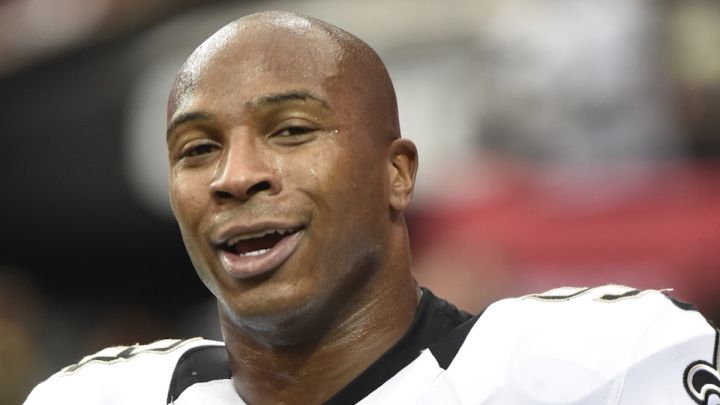 The Niners announced his death in a statement, lauding not only Haralson's statistics as a player, but also his qualities as a human being.
"The 49ers are heartbroken and shocked by the news of Parys' tragic passing. Parys was a beloved member of our organization that lived life with an extraordinary amount of passion and joy, while leaving an indelible mark on everyone he came across. We extend our condolences to Parys' family and loved ones," the statement said.
From NFL linebacker to team management
Haralson was a fifth-round draft pick for the Niners in 2006. He served as a linebacker for San Francisco from 2006-2012, then became the team's director of player engagement from 2016 to 2017.
The New Orleans Saints acquired him in 2013 to beef up their defensive line group. He played the final two seasons of his NFL career with the team before retiring from the league.
The Saints likewise spoke highly of the linebacker's character, saying he "possessed an unforgettable smile, upbeat attitude, and was deeply respected by teammates and the coaching staff alike for his combination of dependability, leadership, and professionalism."
Haralson: Respected on and off the field
Haralson's colleagues took to social media to lament the player's passing, and made it apparent they held him in high esteem.
He played a total of nine years in the NFL, appearing in 118 games from 2006 to 2014 including 88 starts. He notched 380 tackles, 28 sacks, five fumble recoveries, three forced fumbles and five passes defensed.
Haralson played college ball as a three-year starter on the University of Tennessee defensive line, and was a two-time captain for the Volunteers. He wrapped up his stint ranked number five in the history of the university with 21 sacks.