NFL
Vrabel slams Julio Jones after "dumbshit" in Titans defeat to Cardinals
Titans coach Mike Vrabel slammed debutante Julio Jones for making a "critical mistake" in his team's 38-13 loss to the Cardinals.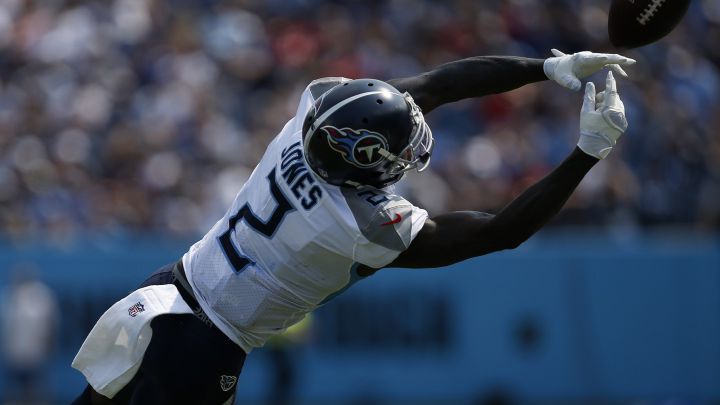 After being considered one of the powerhouses in this season's AFC, the Tennessee Titans were handed a 38-13 thrashing by the Arizona Cardinals in their regular season opener on Sunday.
After the bitter defeat, Titans head coach singled out one player in particular, Julio Jones, who had a debut to forget, committing a grave error that cost Tennessee a chance to get back into the game early on.
During the first quarter of the game, with Tennessee already 10 points down on the scoreboard, Jones was penalized for hitting Byron Murphy. That sent the Titans' offense back 15 yards on third down, and as a result, they were unable to keep their attack alive.
Jones made a "critical mistake"
Discussing the incident following Sunday's game, Vrabel's frustrations with Jones were clearly visible in his comments, labeling the debutante's actions as a "critical mistake".
"That's absolutely nothing that we coach or teach. That would fall under the category of doing dumbshit that hurts the team, right there in bold letters," Vrabel said.
Aside from giving away a needless penalty, Jones' all-round debut was poor and limited to just three receptions for 29 yards, which will come as a major disappointment amid the expectations surrounding the 32-year-old wide receiver.
While Jones was undoubtedly not the only player to blame for the Titans' failings at the Cardinals, Vrabel clearly wanted to send a message to the player that his conduct was unacceptable.