MLS
"What I want is the sixth title for the LA Galaxy" - 'Chicharito' Hernández
The Mexican international missed 12 consecutive games due to an injury, but he made his return in the Galaxy's 1-1 draw against Colorado last weekend.
Javier 'Chicharito' Hernandez's time in Major League Soccer has not been easy. The Mexican international only scored two goals in seven appearances during his first year with the Los Angeles Galaxy and suffered several injuries that prevented him from adapting to the league.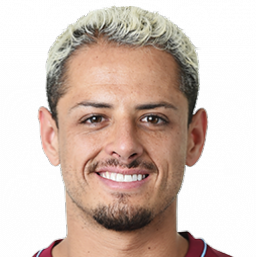 The main goal is the championship
He started the 2021 MLS campaign by scoring 10 goals in the first 10 games, but suffered a calf injury that forced him to miss 12 consecutive games. 'Chicharito' made his return this past weekend in the Galaxy's 1-1 draw against the Colorado Rapids. He played for 61 minutes and he is ready to make his return to the Dignity Health Sports Park when the Galaxy host Houston Dynamo on Wednesday night.
"I felt good and I was out for several weeks. It was part of the strategy of the coaching staff to limit my minutes because we have three games in seven days. This is going to be a tough week for us and especially for me because I am coming back from an injury," said Hernández during Monday's press conference.
Hernández arrived in Los Angeles as one of the most important players in MLS, but his goal is to win the sixth title for the Galaxy, not to break any individual records. As long as the team is doing good he will be happy.
"Honestly I know my value, I know that I am an important player, but so are the other 23. We all have our qualities and I am a very loud guy, who likes to communicate. I don't need credit, I don't need personal awards because all I want is the sixth title for this franchise. So far that I am not better or worse than anyone in this team," he added.