MLB
Braun retires after 16-year MLB career as Brewers HR leader
Legendary Milwaukee Brewers left-fielder Ryan Braun, 37, announced his retirement from baseball on Tuesday. He ends his career with 352 home runs.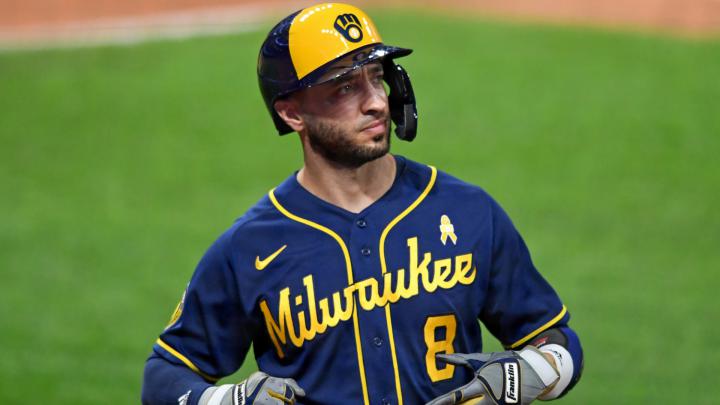 The Milwaukee Brewers' all-time home-run leader Ryan Braun has called time on his MLB career.
Braun announced his retirement from baseball on Tuesday – the 37-year-old left fielder had not played since becoming a free agent when the Brewers declined a mutual option in his contract at the end of last season.
Braun retires as a six-time All-Star
The six-time All-Star and the 2011 National League (ML) MVP, who spent his entire career in Milwaukee, holds the Brewers record for most home runs with 352.
Braun is fourth in franchise history with 1,766 games played and second to Robin Yount in doubles (408) and RBIs (1,154).
Among players who have logged at least 2,500 Brewers plate appearances, Braun is second to Prince Fielder with a .532 slugging percentage and an .891 OPS.
Braun: The time is right
"I have decided to officially retire as an active player," Braun said in a video released by the Brewers.
Today, more than 14 years after I first took the field as a Milwaukee Brewer, I've decided to retire. While it's impossible to summarize my emotions, what I feel most is one, simple thing – gratitude.

I just wanted to take a moment to say 'thank you'.

– Ryan Braun pic.twitter.com/pQxuW9qk1z

— Milwaukee Brewers (@Brewers) September 14, 2021
"I have weighed this decision for many months. While I still love this game very much, the time is right for me to retire from my playing days.
"It's difficult to describe my emotions today, but it starts with overwhelming gratitude to those who have shared this experience with me while offering their unconditional support at every turn. ... I will forever appreciate the best fans in the game and the countless people who came out to the ballpark night after night, making Milwaukee the greatest city to play the game."
A legend on and off the field
Braun made his MLB debut with the Brewers in 2007 and he was part of the Milwaukee teams that won the NL Central division titles in 2011 and 2018.
The NL home run leader in 2012, Braun – Rookie of the Year in 2007 – also earned five Silver Slugger Awards.
"Ryan brought us many unforgettable moments on the field; from playoff-clinching dramatic home runs to nearly 2,000 career hits, he is unquestionably one of the greatest players in Brewers history," Brewers principal owner Mark Attanasio said.
"Moreover, Ryan has become a good friend to our family, and his commitment of countless service hours and more than $1million to community causes over the years has impacted many lives.
Brewers owner Attanasio: Braun one of great clutch hitters in baseball

"Ryan was the first player drafted after I took ownership of the Brewers, and I remember that day very well. Today, we reflect on the impact that Ryan had during his 14 seasons wearing the Brewers uniform. Ryan is our all-time franchise home run leader and one of the great clutch hitters in the game.
"We were fortunate to have a front-row seat for many of these moments that defined some of the organisation's greatest achievements to date. We wish Ryan, his wife, Larisa, and their family the very best, and look forward to continuing our friendship as they move into the next chapter of their lives."