Soccer
Jimmy Greaves 1940-2021: English football's greatest ever goalscorer
England great Jimmy Greaves, who took his incredible goalscoring talents to Chelsea, Milan, Tottenham and West Ham, died on September 19.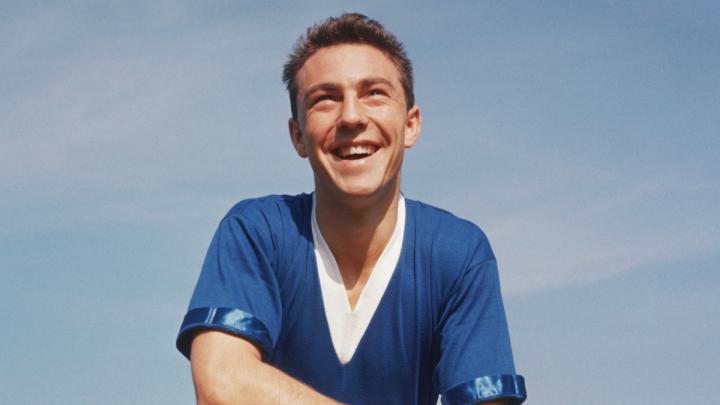 Tottenham, Chelsea and England icon Greaves died on September 19 at the age of 81. He was among the finest players England has ever produced and remained one of the great entertainers long into retirement.
A naturally clinical finisher with both feet, who terrorised defences throughout a record-breaking career, the inside forward is the leading goalscorer in the history of the English top flight.
World Cup winner Greaves

The World Cup winner found the back of the net a staggering 357 times in 516 First Division games and ended six seasons as the highest scorer.
He is also Spurs' record goalscorer, having notched an incredible 266 goals from 379 appearances, and is fourth on the list of England's leading scorers, with 44 from 57 matches – including a record six hat-tricks.
His status as the highest scorer in the top five European leagues was only lost as recently as 2017, when Cristiano Ronaldo surpassed his haul.
Creating chances out of thin air

Greaves glided past opponents with a sharp turn of pace and exhilarating skills, and would caress the ball beyond goalkeepers with ice-cool composure.
The prolific maestro pounced on opportunities in a flash, could conjure up chances for himself out of nothing and provide assists with moments of magic.
Born in Manor Park, East Ham, Greaves signed for Chelsea as a junior in 1956 and shattered a club record by bagging 114 goals for the youth team.
He got his first-team chance on the opening day of the 1957-58 season and grabbed it with both hands, scoring a brilliant solo goal in a 1-1 draw against Tottenham, aged 17.
Greaves helped himself to 13 hat-tricks for the Blues – within a stunning overall haul of 132 goals in 169 games – before making a switch to Milan, where he also demonstrated his goalscoring prowess but swiftly returned to London with Spurs after failing to settle in Italy.
The ruthless marksman and his wife, Irene, moved in with his in-laws after sealing a £99,999 transfer to White Hart Lane in December 1961, having headed back to his homeland out of pocket.
A modest superstar, Greaves would go for a pre-match meal of pie, eels and mash in Canning Town before showing he had not lost his appetite for scoring goals, establishing himself as a massive fans' favourite at Spurs.
Greaves: a master at work

His debut hat-trick against Blackpool was a sign of things to come in an astonishing nine years at White Hart Lane, where the crowds flocked in to see a master at work.
He won the FA Cup twice, netting in the 1962 final against Burnley and also lifting the famous trophy in 1967 after grabbing a double in the 5-1 1963 European Cup Winners' Cup final demolition of Atletico Madrid.
Greaves was out of the game for three months in 1965 after contracting hepatitis but recovered to make the England squad for the 1966 World Cup.
He played in the first three games of the tournament before picking up an injury and watched on as Geoff Hurst, his replacement, scored a hat-trick in a dramatic final victory over West Germany as the hosts were crowned world champions.
While Greaves was denied the opportunity to feature in what remains England's finest hour, Hurst described him as "the greatest goalscorer ever in the English game" and a "genius".
A battle with alcoholism followed his top-flight swansong at West Ham, but Greaves overcame his demons and shone brightly in the spotlight during a successful television career with his sharp wit and dry sense of humour.
He formed a brilliant double act with Ian St John for the must-watch Saint and Greavsie show, which was a national institution, and he was also great value as a newspaper columnist and public speaker.
Greaves survived a serious stroke in 2015 and declared he wanted to live until he was at least 90.
A class act on and off the field, Greaves was a phenomenon, hugely respected and one of a kind.