US NEWS
Is the federal government going to shut down?
Congress passed a spending bill Thursday afternoon, averting a government shutdown... for now.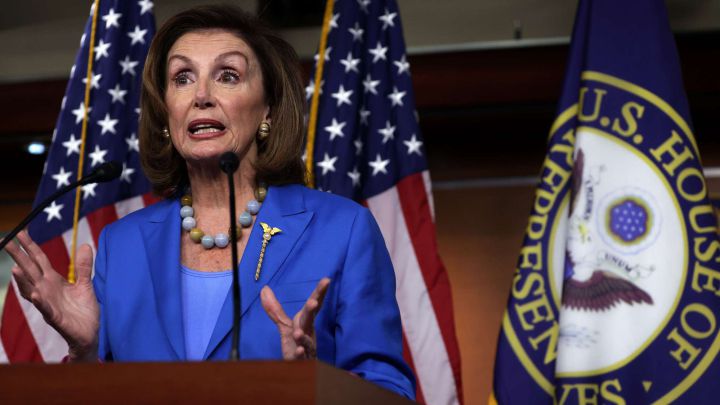 Pending President Joe Biden's signature, US government agencies and operations will continue to function as normal.
With only hours to spare, a stopgap bill to avoid a partial government shutdown got through both chambers of Congress in back-to-back votes.
While many in the federal government are breathing a sigh of relief over the news, the spending bill only appropriates funds for the next nine weeks. Should Congress still be unable to come to an agreement over a longer-term spending bill, the government could still face a shutdown this year.
The bill does not include any language on the debt ceiling. With no progress made over negotiations on the debt ceiling, it is clear that a bigger, and more consequential, fight in Congress lies ahead. Treasury Secretary Janet Yellen has warned lawmakers that if they don't raise the debt ceiling the US could default on its financial obligations on or around 18 October. If that were to happen, the consequences would be potentially catastrophic on a global scale.
Which Republicans voted in favor of the spending bill?
Shortly after 2 pm in Washington the Senate passed a nine-week stopgap bill in a 65-35 vote.
By a vote of 65-35, the Senate PASSED H.R. 5305 (Continuing Resolution to fund the government through December 3, 2021 and delivering emergency assistance) as amended.

— Senate Periodicals (@SenatePPG) September 30, 2021
In the Senate, fifteen Republicans joined Democrats:
Roy Blunt (Missouri)
Richard Burr (North Carolina)
Shelly Capito (West Virginia)
Bill Cassidy (Louisiana)
Susan Collins (Maine)
John Cornyn (Texas)
Lindsey Graham (South Carolina)
John Neely Kennedy (Louisiana)
Mitch McConnell (Kentucky)
Lisa Murkowski (Alaska)
Mitt Romney (Utah)
Michael Rounds (South Dakota)
Richard Shelby (Alabama)
Thom, Tillis (North Carolina)
Todd Young (Indiana).
Less than two hours later the House approved the short-term spending measure by a 254-175 vote. Thirty-four GOP members joined Democrats, and three did not cast a vote on the bill.
The bill now heads to the White House where President Biden is expected to sign it and thus avert a partial government shutdown.
Other key votes are still scheduled in the House
Passing the funding measure isn't the only piece of legislation that the House needed to take up today. The Speaker of the House Nancy Pelosi said that the lower chamber would take up the $1 trillion bipartisan infrastructure bill passed by the Senate in August before the summer recess. The bill has been stalled in the House as Democrats craft the legislation for a $3.5 trillion reconciliation bill that would cover most of President Biden's Build Back Better plan.
Whether or not the infrastructure bill will pass on Thursday is up in the air. Progressive members of the Democratic party have been holding firm in their commitment to vote against the legislation unless the rest of President Biden's agenda is passed at the same time. They say that centrists in the party made a promise to link the smaller "hard" infrastructure bill, that both Republicans and Democrats could agree on, with a much larger "soft" infrastructure bill.
Jayapal, asked how unified her caucus is on infrastructure: "I am a very good vote-counter also. Maybe not quite as good as Nancy Pelosi sometimes, but I'm excellent."

"We're still at over a majority" against the bill, she says, adding: "Some of those aren't even our members."

— Andrew Solender (@AndrewSolender) September 30, 2021
The legislation has been drawn up in the House but two moderate Democrats in the Senate, Senators Joe Manchin and Kyrsten Sinema have said they won't vote for it. Democrats need all 50 votes they can muster in the upper chamber in order to pass the legislation through reconciliation avoiding a GOP filibuster. The House is in recess while party leaders decide whether and when to call a vote, which is still expected sometime Thursday.