What is the salary of an MLB baseball player?
According to recent data, MLB players in 2021 earn an average income of $4.17 million, however, the median income of $1.1 million shows a totally different picture.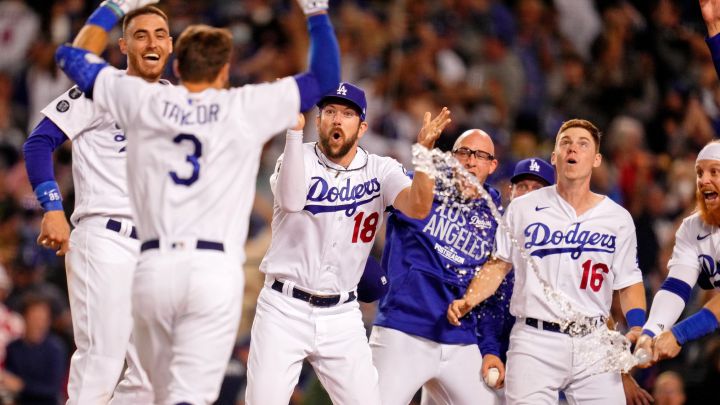 The average salary of an MLB player in 2021 has reportedly decreased by 4.8% since 2019, dropping to $4.17 million a year. However, the median income, which has also been lowered to $1.15 million, paints a totally different picture to the earnings of MLB players.
The average salary gets distorted as star players earn millions each year, ahead of lots of players who earn just above the minimum salary. Currently, there are 20 players earning above $25 million per year, while more than a hundred are making more than $10 million.
MLB Minimum salary 2021
As mentioned above, despite the star players of each team earning millions, there are still lots of players who earn just above the minimum salary. The minimum salary's purpose is to ensure the effort of those players gets rewarded.
This year's minimum wage was set at $563, 500.

The annual payments, don't just depend on if the players are "stars" or not, but on the team that they are playing for that season. Each team has different possibilities when talking about financial income. For example, Pittsburgh Pirates' players earn an average of $1.69 million a year, while players from a bigger team such as the Yankees will earn an average of $7.69 million annually.
Which players earn the most?
The list of the highest earners for the 2021 season is led by Los Angeles outfielder Mike Trout, who earns $37.12 million per year, followed by New York Mets pitcher Jacob deGrom with earnings of $36 million during the season.
Average salary per position
The highest-paid position in baseball corresponds to designated hitters, most commonly formed by veteran players in their mid-30s, however, this position is only available in the American League. The average salary of designated hitters stands at $13.4 million, while the median remains at $14.3 million.
With an average income of $5.2 million and a median of $2.8 million, Pitching establish themselves unsurprisingly in second place, due to their relevance in the team.
Outfielders fall in third place, with an average income of $5.2 million, and a median of $3 million.
First basemen are also decently rewarded, with $6.9 million as their average and a median of $3.5 million.
Shortstop comes last as the lowest-paid position in baseball, with an average income of $2.6 million and a median salary of $1 million, just above the minimum.