Arozarena's home steal a long time in the making claims Rays manager Cash
Tampa Bay Rays manager Kevin Cash said Randy Arozarena's steal of home base had been a move he has planned for some time.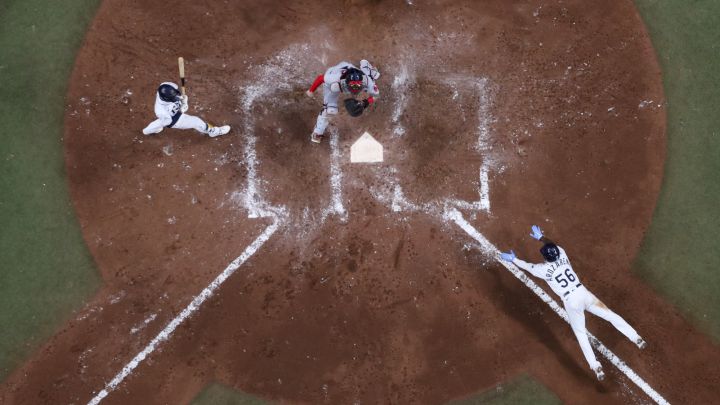 Randy Arozarena's memorable steal of home base during the Tampa Bay Rays' 5-0 defeat of the Boston Red Sox in their ALDS Game 1 opener had been a long time in the making.
It was a historic night for Arozarena, who became the first player in playoff history to steal home and hit a home run in the same game.
Arozarena was also the first to pull off the feat in a playoff clash since 2016 and the first to complete a straight steal of home since 1955.
Rays manager Kevin Cash said the leading contender for Rookie of the Year had been in his ear about attempting the move for some time.
"He's asked me all season long, 'Verde, verde, verde' – green light," Cash said. "We finally gave it to him."
Arozarena explained why he opted to pull off the audacious move.
"I noticed the pitcher kind of wasn't keeping attention to me. I was able to take a big enough lead and take that base," Arozarena said. "That's the first time I've ever stolen home."
With 11 playoff homers, Arozarena is tied second with Carlos Beltran and Jim Thome for the second most of all time, behind only Babe Ruth on 12.
His number is the most of any rookie in MLB history, with Evan Longoria a distant second on six.
"I just focus a little bit more [in playoff games],"Arozarena said. "Luckily it's happening in October, when it means it's closer to the World Series."