Benzema: Real Madrid and France striker talks exclusively to AS
Ahead of France's UEFA Nations League final against Spain on Sunday, Real Madrid's Karim Benzema sat down for an interview with AS.
Karim Benzema is one of the key players at the moment in the global game, with the forward having bagged nine LaLiga goals already this season for Real Madrid. The striker is also in fine form with the French national side, linking well with PSG's Kylian Mbappé. As 'Les Bleus' prepare for Sunday's UEFA Nations League final against Spain in San Siro, Benzema spoke exclusively to AS.
Was the Belgium-France Nations League game the best of the season to date?
I'm sure it was one of the most exciting, no question about that. Both teams could have won the game and it was wide open right through to the final whistle. I'm convinced it will be one of the games of the season and it's great to think that it was enjoyed by so many as it all helps to grow the game.
Do you anticipate a similar game on Sunday against Spain at San Siro?
I really hope so. I hope the final has the same high level as the game against Belgium, or the Italy-Spain semi-final; that was an excellent contest, too. I'm convinced it will be a great game. Spain are a young side but with plenty of talent and I hope we see a keenly disputed contest with good football which keeps the fans happy, which is always an aim of the players.
Finally, it appears that people are waking up to Karim Benzema's style of play. Do you feel this is something that tends to happen to geniuses?
It's possible that it has been a struggle at times but the most important thing is that people are enjoying my style of play, that's something that makes me proud and extremely happy. That appreciation drives me on as I can feel the reaction of the fans and that is an added motivation. We play for Real Madrid, which is a dream for so many players. Our fans can be demanding and they go to the Santiago Bernabéu looking for things that one doesn't see at other stadiums and that's something that we all have to bear in mind.
More than being just another player, should a centre forward offer more?
You could say that, but playing well is the most important thing. There are plenty of strikers who blossom when they pass the 30-year mark as they look after themselves and keep scoring goals. The modern striker can still get among the goals and help the team.
You're in remarkable physical shape. Can you share your secret of how you've stayed so trim in recent years?
I work hard in training and also keep active when I'm at home. I prepare myself as best as I can each week with plenty of effort and intensity, getting ready for weekend and midweek Champions League games. Those who say that a player plays as well as he trains are right with their observation.
What's your ceiling? Can you see yourself playing through to the age of 40?
Well, I like to take things one step at a time. I look at things on a yearly basis depending on how I feel. I wouldn't want to put an age limit on things but my aim is always to do my best and improve as time goes by. My hope is to give my all each season and try and improve on the previous one.
And when you retire, would you like to move into coaching?
I really don't know if I'll move into coaching but am convinced that I want to stay involved in the game in some capacity. My plan and intention is to stay closely connected with the world of football.
Can your way of playing the game be taught or is it based on instinct?
I feel the most important thing is to be able to read the game quickly. It's always a good idea to try and be one step ahead of the rest and do things with speed and pace. That's the key and I'm not sure that this is something that can be taught. I know exactly what I want to do before getting the ball and it's a knack I've had from an early age, as I grew up playing with older boys who were faster and stronger and that forced me to play in the manner as I do now. I had to be sharp and use the ball wisely the minute I was given a pass.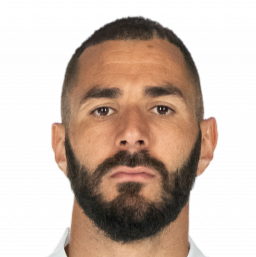 Do you feel you are a genuine contender for the Ballon d'Or?
Since I was a kid, it was always a dream of mine to win the Ballon d'Or... it's the dream for most players. It's true that football is a team game but when you help the side to win, when you're instrumental in triumphs, when you score winning goals, it's natural for any player to aspire to win the Ballon d'Or. Of course, I'll work as hard as I can to win that trophy and I hope, someday, fulfill the dream I had when I was a young boy.
Are you enjoying playing with Real Madrid this season, lining up with team-mates who could be going to university?
Football is changing and currently at Real Madrid, there are some hugely talented lads coming through and they will be the future of the club. They will have to embrace the responsibility of playing for Real Madrid, the best club in the world and one where expectations to win titles and not lose are extremely high.
Do you feel they look up to you as some sort of legend of the game?
I think they see me as a big brother figure and I'm always anxious to help them out as much as I can. I try and offer tips and advice and this is something I do both on and off the pitch. I do it with them all and even with Vinicius. They are young guys but extremely talented at the same time.
Who do you see as main competitors in the LaLiga title race this season: Atlético, Barça, Sevilla or Villarreal...?
At present, most teams are in a construction process. It's the beginning of the season and each game is critical and as things stand, the bottom side could beat the top team. It's a time of the year when results can be unpredictable and all the teams you mention will be looking to win the league, as is the case with Real Madrid. At present we top the table and our plan is to work hard and do our utmost to win the title, but I'm sure it will be a tricky task.
Are you convinced that the FC Sheriff game was a 'blip' and that Real Madrid are in no fear of slipping up in the Champions League?
We just need to put that game behind us as quickly as possible. As I said earlier, the season has just started and credit to Sheriff who played well despite having just two shots on target. We created over thirty scoring opportunities but it just goes to show that you can't take any game lightly and Real Madrid start every game as favourite.
Your second goal against Celta was reminiscent of Ronaldinho...
It's true that I controlled the ball in the way Ronaldinho used to... It was intentional and intuition played a major role as I was anticipating that ball from Alaba. I controlled the ball to afford a better shot on goal and the passage of play worked to perfection.
When you arrived at Real Madrid, the Bernabéu was a classic stadium, more compact and an old-school style ground. The new stadium is taking shape and is set to be amazing. Do you see the new ground like a new signing?
It's true that the stadium has evolved considerably and with the current redevelopment plans, the Santiago Bernabéu will be a reference for ground of the future. It will be a stadium fitting for the best club and best fans in that world.
How do you get on with French striking partner Mbappé? Is he a good guy?
He's a young but very talented player. Mbappé is an amazing talent with his brand of football and more so taking into consideration his age. He's also a really great guy and I love playing alongside him, as I do with Griezmann, who is excellent at finding space. I really enjoy playing with the French national team again and am lucky to play alongside fantastic strikers.
Do you feel that when April comes around, Real Madrid will be well placed in the race to win major silverware?
That's our key objective, at Real Madrid the mission is to win all the titles available and we plan to do the hard work in order to meet the objective.