SOCCER
Lorenzo Insigne tempted by a move to MLS
The Italian playmaker will become a free agent next summer and he has rejected the latest offer from Napoli to renew his contract.
Lorenzo Insigne was one of the players that led Italy to win the Euro 2021 this summer and several teams are keen on signing him because he has not renewed his contract with Napoli. The Italian playmaker rejected the latest offer that would see earn him €4.6 million per campaign with bonuses included, but that is not what he is demanding.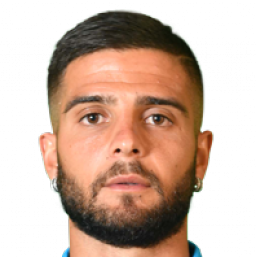 MLS has tempted Insigne
While Napoli is not offering what he is demanding, Major League Soccer has tempted the club captain with a move this summer. A team in the MLS is able to pay him close to $7 million per season if he comes as a free agent next summer and he will be signed as a designated player.
Lorenzo Insigne's contract with Napoli expires in June 2022 and he is only willing to extend his stay at the Diego Armando Maradona stadium if the bosses offer him 7 million euros per year. The negotiations have not been positive because Insigne wants Napoli to acknowledge his years of service at the club.
According to multiple reports, AC Milan is very interested in signing Insigne if the negotiations with his childhood club fall apart. A few months ago, his agent was seen at the Rossoneri's headquarters to listen to the project they have to offer Insigne.
Another team that is keen on signing the 30-year-old is Inter Milan and they are willing to pay him up to 6 million euros per season. The Italian striker has also been approached by Manchester United who have shown interest in signing him for next season.