NFL
Tampa Bay Buccaneers vs Philadelphia Eagles: when and how to watch
Tampa Bay's defensive injuries could give opportunities to Jalen Hurts and the Eagles as they look to avoid falling further behind in the NFC East.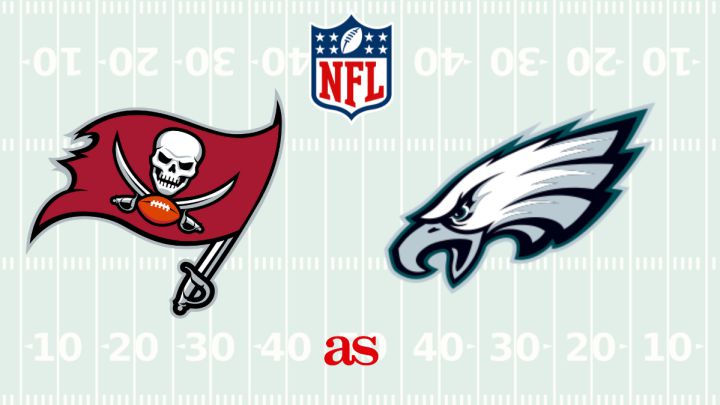 The Eagles may actually have a chance to defeat the defending Super Bowl champs, who are currently sitting pretty at 4-1. It's a pretty ambitious goal, considering the Eagles are on a short week and the Buccaneers are coming off a brutal defeat over the Dolphins. Though the Eagles would be dealing with a difficult defense, the Bucs are actually struggling with a heap of defensive injuries with cornerbacks Sean Murphy-Bunting and Carlton Davis and safety Antoine Winfield all out against the Eagles. It will be up to Jalen Hurts and the Eagles offense to maximize on this opportunity.
Buccaneers at Eagles: how and when to watch
The Tampa Bay Buccaneers will travel to Lincoln Financial Field in Philadelphia to take on the Philadelphia Eagles this Thursday, October 14, with kickoff happening at 8:20 p.m. ET / 5:20 p.m. PT.
United Kingdom: 1.20 a.m. (early morning, Friday October 15)
Central Europe: 2.20 a.m. (early morning, Friday October15)
In the U.S., you can watch the game live on Fox and NFL Network. You can also stream the game on the NFL Sunday Ticket and Fubo.TV.
In Canada, you can watch the game on TV on CTV2 and TSN. You also have the option to live stream through DAZN.
If you're in the U.K., you can watch with a subscription to Sky Sports NFL.
Another streaming service offered outside the U.S. is NFL Game Pass, which is available in several countries. Check here to see if yours is on the list.
Live AS USA coverage
You also have the option to follow our live online text coverage of the game right here on AS USA. You'll have the pleasure of AS's own Dane Arlauckas' commentary, giving you coverage from about an hour before kickoff and taking you through all the action of the game as it unfolds.
NFL week 6 schedule
It's hard to believe we're already in week six of the NFL. After TNF, we have the London game with the Jaguars and Dolphins as well as many teams seeing their first bye week. We give you the full schedule below (all times listed in Eastern).
Thursday, October 14
Tampa Bay at Philadelphia Eagles 8:20 p.m.
Sunday, October 17
Jaguars vs Dolphins 9:30 a.m.

Panthers vs Vikings 1:00 p.m.
Ravens vs Chargers 1:00 p.m.

Giants vs Rams 1:00 p.m.
Colts vs Texans 1:00 p.m.
Washington vs Chiefs 1:00 p.m.
Bears vs Packers 1:00 p.m.
Lions vs Bengals 1:00 p.m.
Browns vs Cardinals 4:05 p.m.
Patriots vs Cowboys 4:25 p.m.

Broncos vs Raiders 4:25 p.m.
Steelers vs Seahawks 8:20 p.m.
Monday, October 18
Titans vs Bills 8:15 p.m.
Check out how you can watch every single NFL game with our guide here.