What is the Bill Clinton blood infection, how do you get it and what can cause a sepsis
Former President Clinton was admitted to hospital on Tuesday evening for an infection not related to covid-19. He is on the mend but remains hospitalized.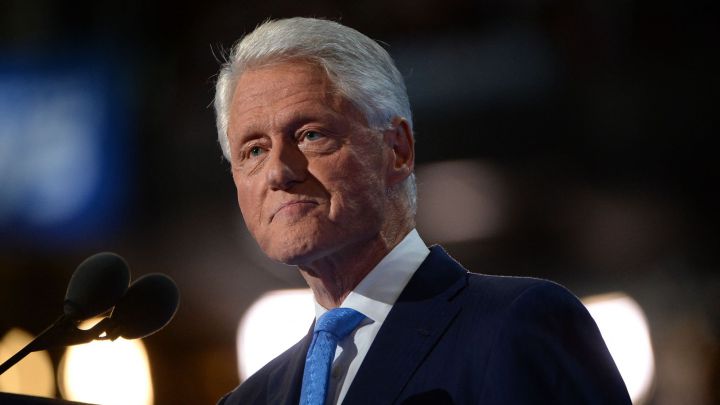 On Thursday evening it was learned that former President Bill Clinton was admitted to hospital on Tuesday. Clinton was taken to have a check-up after feeling fatigued at a private event in California.
Once there, doctors discovered that he had sepsis, a blood infection, most likely caused by a urinary tract infection that entered the bloodstream. A statement from his medical teams said that he is responding well to the treatment and that they "hope to have him go home soon."
Clinton to be kept at hospital for "continuous treatment"
A spokesman for Clinton posted a statement on Twitter informing that the former president had been admitted to University of California Irvine Medical Center and was receiving "treatment for a non-Covid-related infection." It's now known that Clinton had sepsis which occurs when another infection, probably a urinary tract infection, gets into the bloodstream.
A another post provided more details from his medical teams in California and New York which were in constant communication saying that Clinton was being "administered IV antibiotics and fluids." Clinton's doctors, Dr. Alpesh Amin and Dr. Lisa Bardack, said that he was "responding to antibiotics well" and that "his white blood cell count is trending down." However, they were keeping him "at the hospital for continuous treatment."
Clinton's prior medical conditions put him at higher risk
The California medical team was also consulting his cardiologist in New York. Clinton, now age 75, has a history of medical issues with his heart. In 2004 he underwent quadruple coronary bypass surgery and in 2010 he had two stents inserted into a coronary artery.
Sepsis can be a serious matter for older adults and especially for people with a history of heart disease according to Dr Imran Ali speaking to ABC's World News. However he added that according to his sources the former president is doing well and it doesn't appear that the infection has spread to Clinton's heart as doctors will be transitioning his treatment to oral antibiotics. This is a sign that he could soon be discharged from hospital.
What is sepsis?
In a typical year around 1.7 million American adults develop sepsis which can be caused by any type of infection, including covid-19, according to the Center for Disease Control and Prevention (CDC). It is a life-threatening medical condition, where the body has an extreme response to an infection, that results in as many as 270,000 deaths per year. Sepsis is responsible for one out of every three patients that dies at hospital.
Sepsis is primarily caused by infections in the lung, urinary tract, skin or gastrointestinal tract. It can quickly lead to tissue damage, organ failure and death if not treated in a timely manner.