WORLD CUP 2022
2022 FIFA World Cup: What teams have already qualified?
With qualification entering it's final stages, some teams have already booked a spot, but who and how many are there?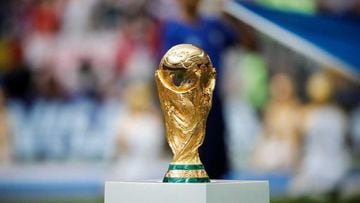 As qualifying begins to wind its way to conclusion, some teams have already booked their place in sports biggest event.
The 2022 FIFA World Cup is upon us
As the clock ticks away we are fast approaching the start of the 2022 FIFA World Cup in Qatar. With kick off slated for November 21st 2022 we are now arriving at the business end of qualification. Once the dust settles there will be a total of 32 teams participating in the finals next year which will mark the first time the tournament is being held in the Middle East.
The 2022 FIFA World Cup by the numbers
As we enter the final phases of the qualification campaign the landscape is becoming clearer across a number of football confederations. For those who are strong enough to make it, there are a total of 5 host cities - utilizing 8 stadiums between them - waiting to accomodate them in next year's footballing fiesta.
With regards to the allocation of teams per confederation, it is as follows: AFC (Asia) will be represented by 4 to 5 teams with the 5th facing a two-leg play off, CAF (Africa) will have 5 teams, CONCACAF (North, Central America and Caribbean) will have three or four with the 4th facing a two-leg playoff. CONMEBOL (South America) will send 4 or 5, UEFA (Europe) have their slated 13 spots, with OFC (Oceania) closing out the spots with 1 possible. There is also an inter-confederation play-in round that determines the remaining spots in order to arrive at 32 teams.
What teams have qualified so far?
Without doubt the most watched sporting event on the planet, the FIFA World Cup dominates always brings with it a sense of international unity a majority share of the world's population tunes in to watch. Needless to say, the opportunity to participate in one is a chance of a life time, far less the opportunity to win it. At the moment there are four teams which have qualified:
France as defending world champions are first as their qualification is automatic. The same stands for Qatar as they are the host nation. Then there is Germany who qualified on Monday after dominating Northern Macedonia in a 4-0 win. One of the most successful sides at international level, the Germans will be looking to improve on a disappointing EURO campaign.
Following the Germans are Denmark who booked their ticket to next year's party on Tuesday after downing Austria 1-0. The Danes will be hoping to carry forward their amazing run of form after narrowly missing out on a place in the finals of EURO 2020, having lost to England. A feat that is all the more impressive given that they lost their talisman Cristian Ericksen in tragic fashion during the tournament.