When does the 2022 FIFA World Cup start? Opening game and final dates
The Qatar 2022 World Cup will be a tournament with a difference with the action getting underway in the month of November and finishing in December.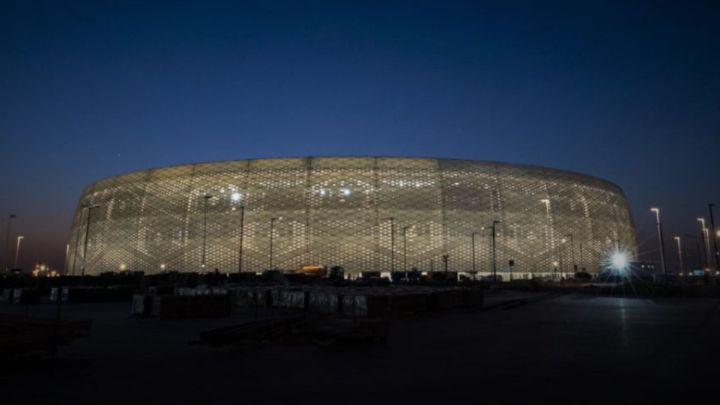 32 nations will compete in Qatar next year looking to emulate France at the 2018 World Cup competition after Didier Deschamp's men overcame Croatia in Moscow to be crowned world champions with a 4-2 win at the Luzhniki Stadium in the Russian capital back in 2018.
21 November opening ceremony
As 2021 moves on and qualifying phases around the various confederations reach the 'business end', at present only three teams have confirmed their place in Qatar with the November FIFA window set to see more nations having their passports stamped. At the time of writing, Denmark, Germany and hosts Qatar are the qualified sides that will be in action in the Middle East when the action gets underway next year. Felix Sanchez's 'Maroons' will open the tournament on 21 November at the spectacular Al Bayt Stadium.
2022 qualification
Of the 32 participating nations, 13 will be from Europe (UEFA), five African (CAF) representatives, Asia (AFC) will put forward 4.5 sides, not including Qatar. There will be 4.5 sides from South America's CONMEBOL, 3.5 from CONCACAF with Oceania having 0.5 sides. The .5 nations will be forced into am inter-confederation play-off in early 2022 to determine the final composition of the 32 final participants.
🌎 A big week of @CONMEBOL #WorldCup qualifiers sees Brazil and Argentina remain unchallenged while Chile make progress 🏆

🇧🇴 Bolivia 4-0 Paraguay 🇵🇾
🇨🇴 Colombia 0-0 Ecuador 🇪🇨
🇦🇷 Argentina 1-0 Peru 🇵🇪
🇨🇱 Chile 3-0 Venezuela 🇻🇪
🇧🇷 Brazil 4-1 Uruguay 🇺🇾 pic.twitter.com/7u4WBoH2zu

— FIFA World Cup (@FIFAWorldCup) October 15, 2021
World Cup 2022 Format
The 32 qualified sides will be placed in eight groups (with this draw process scheduled for April 2022) of four with the top two sides from each group progressing to the Round of 16, with a quarter-final ensuing ahead of the semi-final and grand final which will be staged on Qatar National Day (18 December, 2022).