NFL
Chargers vs Ravens: times, TV channel, radio and how to watch online
All the information you need on how and where to watch the Los Angeles Chargers vs Baltimore Ravens in Week 6 of the NFL at M&T Bank Stadium on Sunday.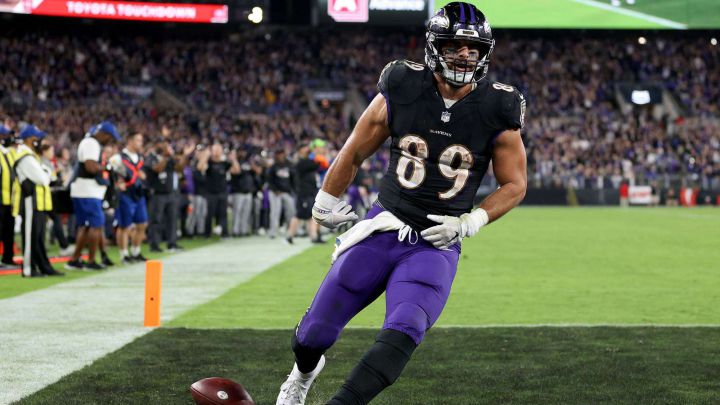 The Los Angeles Chargers (4-1) take on the Baltimore Ravens (4-1) at M&T Bank Stadium tonight in perhaps what is the best game of Week six in the NFL.

This matchup marks the 13th regular season meeting between both teams, with two of the NFL's best young quarterbacks, Justin Herbert and Lamar Jackson.

The thought of these two quarterbacks sharing the field tonight is just everything we need going into tonight's game.
Both teams are top of their respective divisions, AFC West and AFC North with their 4-1 records. The Chargers had their wild 47-42 victory over the Cleveland Browns last week, and the Ravens celebrated their unexpected 31-25 overtime victory against the Colts.
Chargers Heat vs Ravens Thunder
Since we bet on the Ravens tonight, it's good to remember the 2018 AFC Wild Card matchup when the Ravens were the first team to hold the high-scoring Chargers to less than 20 points that year. Even though they didn't win, and the Chargers ended up scoring 23-17, they both put on a movie for all of us fans.
Ravens vs Chargers gonna be a movie next week

— 🥷🏾 (@hieisrequiem) October 12, 2021
Tonight, there is no doubt these two will play a classic on the field.
What time is the NFL game tonight?
Date: Sunday, Oct. 17
Time: 1:00 p.m. ET / 10:00 a.m. PT
NFL Sunday Night Football: how to watch in the US
Everyone wants some live football action from the NFL Network to CBS to Prime Video to NBC and many more. Find out your best option here.
If you have cable, or are a local pay-TV subscriber, you can air the game on your local CBS station, putting in your service login information.
Paramount Plus will also be airing the game for viewers in markets where it is available.
If none of these options work for you, subscribe to NFL Game Pass for $100 flat and watch the game on-demand. You will also have access to the condensed version of the game with this subscription.
Check out our in-detail guide on how to watch all NFL games here.
Chargers vs Ravens play-by-play on AS USA
You can follow all the action from the M&T Bank Stadium live here on AS USA, with David Nelson's inimitable play-by-play coverage.
His build-up will start around an hour or so before we get underway. You'll not want to miss that, even if you have the game on another screen.