NBA
Bucks vs Nets NBA Tip-off: how and where to watch - online, TV
The Milwaukee Bucks will start their title defense against the Brooklyn Nets in a rematch of last year's Conference Semis. Tip-off is set for 7:30 p.m. ET.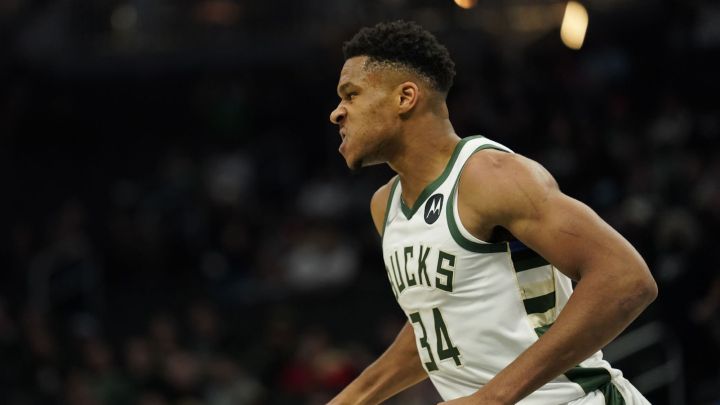 Brooklyn Nets vs Milwaukee Bucks live online
The defending champion Milwaukee Bucks will start their title defense against the now Big Two of the Brooklyn Nets. It's the 75th anniversary of the first NBA season, and what better way to kick it off than a rematch of the Eastern Conference Semis that went to a Game 7.
Bucks will get their rings tonight
The championship ring ceremony will begin the festivities in Wisconsin. The title celebration will officially come to an end four months after the Bucks won Game 6 over the Suns. Brooklyn will be hoping to start the season off as the party crasher, and hope to finish the season off taking the throne from the Milwaukee come mid June.
The NBA finally seems like it has recovered it's regularly programmed scheduling after a couple seasons that were turned on its belly because of COVID.
The Milwaukee Bucks are returning almost everyone from last years championship winning squad. The only absence is PJ Tucker, who shipped off to Miami during the offseason. Having the same base should make Mike Budenholzer's life a bit easier, but the real challenge will be instilling that same championship drive in a franchise that hadn't won a title in 50 years.
Kyrie puts Nets in crosshairs of headlines
The Nets have been one of the headline teams in the offseason, and they have been put there by a guy who will not even be playing for them this year, or at least won't be playing for them at the moment.
Kyrie Irving is sticking to his convictions and refusing to get the COVID vaccination. On almost any other team in the league, this would not present as much as a problem. It isn't required to be vaccinated in the NBA, but the state of New York has mandated all people going to a gym, stadium, or closed live event must be vaccinated. This means Kyrie will not only be excluded from the Nets' home games but will also be kept from practicing with the team until he either gets vaccinated or the mandate is lifted.
The Nets have decided to carry on with out their unvaccinated star, and the Big Three becomes the Big Two for the time being.
When does Nets vs Bucks start?
The opening game of the 75th NBA regular season between the Brooklyn Nets and the Milwaukee Bucks will begin at 7:30 p.m. ET on Tuesday, October 19th from the Fiserv Forum.
How to watch Nets vs Bucs on Tuesday
TNT will broadcast the game nationally. If you can't be by the TV, you can also watch the game on the Watch TNT app. If you don't have a cable login to access TNT for a live stream, you can get a free trial from YouTube TV, Hulu with Live TV, AT&T TV Now, FuboTV, or Sling TV to stream the game