US NEWS
Who controls gas prices in the United States? How can the price of gas go down?
Consumers are paying more than 40% at the pump compared to prices seen one year ago. Our team took a look at what is driving up the price.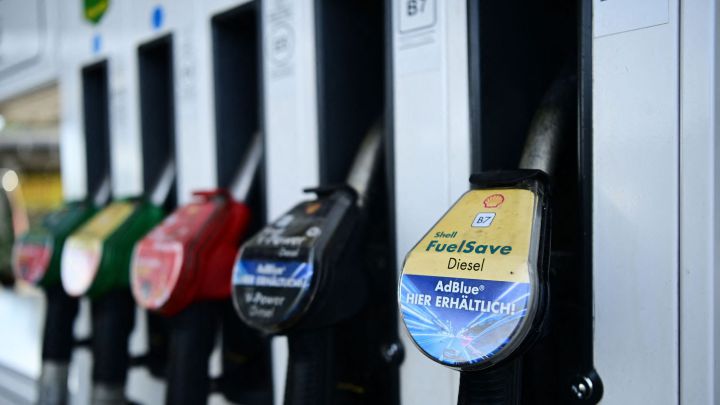 The Bureau of Labor Statistics reported that last month consumers paid on average forty-two percent more on gasoline, than a year prior. Interestingly, the largest increase, forty-three percent, was seen in "unleaded regular" gasoline. Followed by "unleaded midgrade," at 37.6 percent, and "unleaded premium" at 34.9 percent.
The pandemic is to blame for this staggering increase. Early in the crisis, people were stuck under stay-at-home orders, and gasoline demand plummeted. The market responded to this demand shock by bringing prices to a level not seen in many years.
In April 2020, the average price of the gallon fell to $1.87 from the $2.66 average captured in January. Last week, the average reached its record high of $3.41 since the pandemic began more than eighteen months ago.
How is the price of gas determined?
The price of gas is controlled by various forces including the supply and price of crude oil, the cost of refining crude oil into gasoline, and taxes. According to the US Energy Information Administration, the costs are broken down in the following way:
Price of Crude Oil: 52% 

Refining: 19% 

Marketing and Distribution: 13%

Taxes: 16%. 

Production Costs
The bulk of the price is dictated by the cost of crude oil and thus can change rapidly as this good is very vulnerable to market shocks.
During the pandemic, demand dropped very suddenly, and it took time before the supply slowed. However, in recent months as more people started commuting again or opted to take a road trip during the summer, demand began to climb. Unfortunately, gasoline production in the US has not reached its pre-pandemic level, in part because of the closure of ten refineries in 2020.
In 2019, the United States refined on average 373,804 barrels of crude oil a month. From April to December 2020, this average fell to just over 329,000 barrels. In 2021, the average has increased to 334,199 but remains below the pre-pandemic average.
Taxes
Anyone purchasing gasoline in the United States will be charged $0.18 in federal taxes on each gallon they consume. States also levy taxes on gasoline but they tend to vary widely across the country. The average sits at around $0.30 per gallon.
Which states pay the lowest taxes on gasoline?
In the US, Alaska ($0.08), Missouri ($0.17), and Mississippi ($0.18) pay the lowest state taxes on gas. The ten states that pay the lowest when combing federal and state taxes are:
Alaska -- $0.27

Missouri -- $0.35

Mississippi -- $0.36

Hawaii -- $0.36

New Mexico -- $0.37

Arizona -- $0.37

Oklahoma --$ 0.38

Texas -- $0.38

Louisiana -- $0.39

Delaware -- $0.414.

What states have the highest taxes on gasoline?
Four states, California, Pennsylvania, Washington, and New Jersey, have a fuel tax larger than $0.50. After combining federal and state taxes, residents in the following ten states pay the highest for gasoline:
California -- $0.77

Pennsylvania -- $0.77

Illinois -- $0.73

Washington -- $0.70

New Jersey -- $0.69

Indiana-- $0.68

Michigan -- $0.60

Ohio -- $0.56

North Carolina -- $0.54

Maryland -- $0.54. 

How could gas prices be decreased?
At a market level, the best way to bring costs down would be to increase production. As refineries are able to hire more staff to bring their operations to the same level seen before the pandemic, prices should decrease.
However, there is a long-term environmental cost associated with increasing our gasoline production, rather than incentivizing consumers towards more sustainable modes of transportation.
Public Transportation

One alternative is public transportation.
In 2018, the American Public Transportation Association found that people could save around $847 a month by using public transit systems rather than owning or leasing a car.
Before the pandemic, spending on public transit systems had dropped to historic levels. Many cities found themselves in a vicious cycle as a result of this underfunding. With less funding, cities can only provide riders with a limited number of routes at infrequent intervals.
Riders, therefore, become frustrated and opt for other modes of transportation, taking with them any potential revenue. In the end, cities are able to provide a smaller number of routes because so many people have stopped using the service. The pandemic has only exacerbated many of these issues as ridership fell across the country during the crisis.