MLB
Dodgers vs Braves: times, TV channel, radio & how to watch Game 4 online tonight
The Dodgers rallied late in Game 3, but the Braves still lead the series 2-1.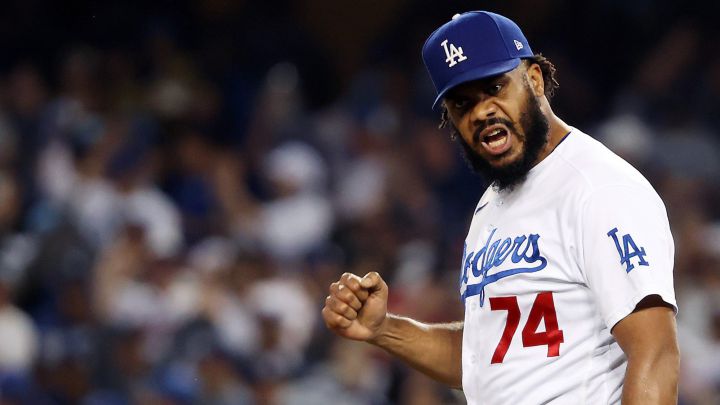 Atlanta Braves won Games 1 and 2 of the series with walk-offs in highly defensive contests. Los Angeles Dodgers got back into this series, winning Game 3 6-5 in a thrilling comeback. Cody Bellinger provided a dramatic eighth-inning homer for the Dodgers. The Braves still lead the best-of-seven series 2-1, though the Dodgers are not out yet.
Dodgers vs Braves: Game 4 preview
Julio Urías will start for the Dodgers in Game 4 of the National League Championship Series on Wednesday, manager Dave Roberts said on Tuesday before Game 3.
For the Braves, AJ Minter has opener experience and could get the start. Fellow lefty Drew Smyly moved into the bullpen late in the regular season and has not pitched since October 2.
When is the game and how can I watch it in the US?
Date: Wednesday, October 20
Time: 5:08 p.m. local time / 8:08 p.m. ET
Location: Dodger Stadium (Los Angeles, California)
TV channel: TBS | Live stream: TBS.com
The TBS app can be downloaded on iOS, Google Play, Roku among others). It is also available to stream on MLB.TV with a one-time authentication, and you can subscribe to an audio service. ESPN Radio also provides live coverage.
A participating pay TV provider is required in order to watch select Postseason games. Check availability here. For $24.99, you can watch every out-of-market game live or on demand at 60fps on multiple devices, with choice of home and away TV and radio feeds.
Starting pitchers: LHP Julio Urías (20-3, 2.96 ERA) vs. TBA
Where can I watch the MLB playoffs?
All of the National League playoff games are on TBS, and the American League games are on Fox and FS1. Fox will broadcast The World Series.
Dodgers vs Braves play-by-play on AS USA
You can follow all the action from the Dodger Stadium live here on AS USA, with Jeffrey May's inimitable play-by-play coverage. His build-up will start around an hour or so before we get underway.
How to watch Red Sox vs Astros
The Boston Red Sox and Houston Astros are playing for the American League pennant in the 2021 ALCS. Game 5 takes place on Wednesday afternoon at Fenway Park.
Red Sox vs Astros: times, TV channel, radio and how to watch Game 5 online tonight