NFL
The NFL proposes a solution to its problem of 'race norming' in dementia settlements
After public scrutiny has intensified the league has proposed changes to the $1 billion settlement it made in 2013.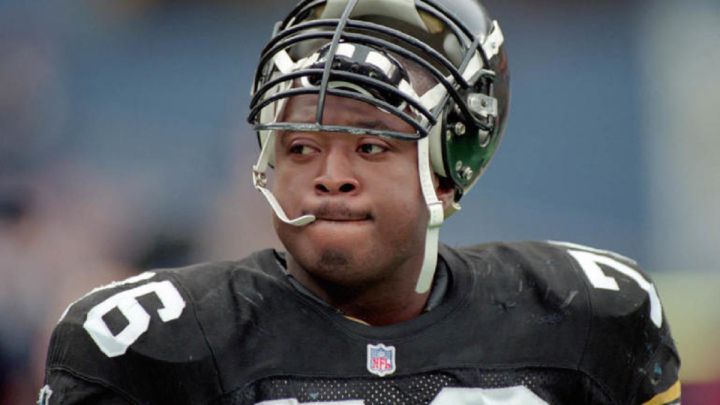 The NFL has found itself under intense scrutiny after outcry surrounding specific aspects of its concussion protocol evaluation system relative to subsequent settlements.
Are former NFL players who are black being disadvantaged?
On Wednesday, The NFL proposed changes to it's $1 billion concussion settlement after immense criticism of test score adjustments referred to as 'race-norming.' In principle it makes it more difficult for retired Black players to be awarded payments for dementia reach or in excess of $500,000.
The new testing structure was created during months of closed-door meetings with players' lawyers. According to the NFL the final formula will not be disclosed until a federal judge reviews it. The result of that is that some 1,435 NFL retirees, the majority of whom are Black and have had their dementia claims denied, will simply have to sit and wait to see how the alterations affect them. In addition there is still no clarity on whether their tests will be re-scored or they will have to go through extensive cognitive testing again.
"The NFL should be really enraged about the 'race norming'. ...That should be unacceptable to them and all of their sponsors,'' said Roxanne "Roxy'' Gordon, whose husband, Amon Gordon - a Stanford University graduate - is incapable of working at the age of 40. Gordon has seen two occasions on which he qualified for an advanced dementia payment only to be informed that the decision was overturned with little or no justification given. At present, Gordon's case remains on review before the federal appeals court in Philadelphia.
What is 'Race Norming' and why does the NFL use it?
In June the NFL agreed to bring an end to the use of 'race-norming.' In it's basic form the practice assumes Black players start with lower cognitive function. This in turn leads to the assumption, therefore that a mental deficiency due to their playing days would be harder to detect. The NFL utilizes a binary scoring system in it's dementia testing. There is one for Black people and then one for everyone else. Developed by neurologists in the 1990s as a rudimentary way of representing a patient's socioeconomic status, officials say it was never intended to affect settlements for players.
What are the numbers like in the NFL today?
There are currently some 20,000 NFL retirees who have registered for the settlement program and of that number more than 2,000 have sought payments for advanced dementia. The program is responsible for monitoring, testing and for those who are successful, compensation. Of those who have tried, approximately 30% have received their settlement. The payments average between $715,000 for those suffering from advanced dementia and $523,000 for those with the early onset of it. It is important to note that a large majority of the NFL's players are black. Indeed 70% of all active players and 60% of the retirees are all black.
What are people saying about the NFL's proposed changes?
"If the new process eliminates 'race-norming' and more people qualify, that's great,'' said Ken Jenkins. Jenkins - who does not suffer from dementia - is a Black NFL retiree who has taken up the cause of advocacy for fellow retirees who do. "...we're not going to get everything we wanted," he added before saying, "we want full transparency of all the demographic information from the NFL - who's applied, who's been paid." Jenkins along with others wants to see an overview of the $821 million paid to date through the program. He along with others believes that if they were able to see the payments categorized by race, the picture would become clearer. At present they have taken the matter to the Civil Rights Division of the Justice Department.
How was 'race norming' and it's effect first uncovered?
In 2019, former Steelers Najeh Davenport and Kevin Henry filed a civil rights lawsuit that for the first time shone a light on the the unequal testing formula. The case was initially dismissed by Senior U.S. District Judge Anita B. Brody, however, she was forced to revisit the lawsuit after public backlash intensified in 2021. Brody has since recalled the lawyers involved in the initial settlement in 2013 along with the lawyers for the two players, to work alongside mediators in an effort to rectify the situation.
Where do affected NFL retirees go from here?
Roxy Gordon was clear when speaking of her husband's situation, "his life is ruined" she said. Gordon's husband Amon had hopes of working with children in the urban areas of Seattle after his career as a defensive end she explained. In the end he can't be responsible for collecting their young son from school.
"He's a 40-year-old educated male who can't even use his skills," Gordon said. "It's been horrible."