CHILD TAX CREDIT
Can the Child Tax Credit be extended until 2025?
President Biden had hoped to secure a more long-term extension to the programme, but he may be forced to accept a single additional year to keep his caucus united.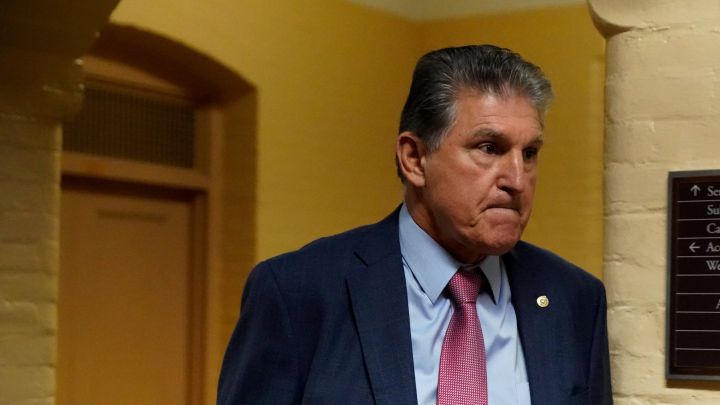 On Friday the White House appeared confident of securing a vital deal on the remainder of President Biden's Build Back Better agenda, but reports suggest that the president may have to make some sacrifices to the Child Tax Credit expansion to keep his disparate caucus unified.
Biden met with both House Speaker Nancy Pelosi and Senate Majority Leader Chuck Schumer to discuss the social security net legislation. It is thought that a single-year extension is in the pipeline for the Child Tax Credit, a far-cry from Biden's hopes of seeing the programme extended through 2025.
President Biden's Child Tax Credit is a tax cut for the middle class. Middle class families will get a monthly payment of $250 for a child over the age of 6 and $300 for children under the age of 6.

That's a big deal.

— The White House (@WhiteHouse) October 22, 2021
During a Friday briefing, White House press secretary Jen Psaki said: "We're getting closer, we're into the nitty gritty details. There is agreement about some fundamental investments in our society."
"The alternative is nothing. So his objective is to continue to press forward to bring the parties together to get a historic package done," Psaki added.
One year extension for the Child Tax Credit
The American Rescue Plan, signed into law back in March, provided a complete overhaul of the Child Tax Credit programme which was first introduced during the Clinton administration. For the first time the tax relief was provided as a beefed-up monthly payment and there was no minimum earnings threshold, which had previously excluded the poorest families.
This change ensured that an additional 27 million households were able to benefit from the payments. A study from the Center on Poverty and Social Poverty at Columbia University found that the first two checks alone lifted 3.5 million kids out of poverty.
However it appears that the expanded programme will only be extended for another year, to help Biden reduce the overall cost of the vast reconciliation package required to pass the legislation.
Manchin insists on a work requirement
The expense of the Child Tax Credit programme has been a contentious issue for some Democrats and one key moderate has suggested tightening the eligibility rules to reduce the number of people who can receive a payment.
Sen. Joe Manchin holds a crucial vote in the 50/50-split Senate, one which Biden desperately needs to retain if he is to have hope of pushing through a package anywhere near the scope that he wants. However Manchin is generally reluctant to support such huge spending proposals.
NEW: Sen. Manchin has told the White House the child tax credit must include a firm work requirement and family income cap in the $60k range, Axios has learned.

These demands would dramatically weaken one of Biden's signature programs. https://t.co/ZL5PHUfpBY

— Axios (@axios) October 17, 2021
In recent months Manchin has complained that the current Child Tax Credit system includes "no work requirement whatsoever."
"Don't you think, if we're going to help the children, that the people should make some effort?" he asked, when appearing on CNN in September.
Manchin has not outlined exactly how he would rectify the situation but it seems possible that a return of the credit's earning requirement, which was temporarily removed by the American Rescue Plan back in March, could be enough to earn his support.