MLS
Luis Suárez explains why he would like to play in the MLS
The striker from Uruguay has not renewed his contract with Atlético Madrid that is set to expire next summer and he could listen to offers from MLS clubs.
Luis Suárez is entering his last six months with Atlético Madrid and he has not renewed his contract that expires on 30 June 2022. The Uruguayan striker has not stopped scoring for Los Colchoneros since arriving during the 2020 LaLiga campaign.
So far this season. Suárez has scored seven goals and provided one assist in 12 appearances across all competitions. At 34 years of age, he has to make the right choice about his future with a couple of seasons left at the top level and during an interview with ESPN he gave us a little hint of what could be next.
MLS is an option for the striker from Uruguay
"If I return to any team from South America at 36 or 37 years of age, people will expect me to play like I did in my late twenties. So if I can't play at the highest level, I rather avoid unnecessary criticism if I don't run enough or can't score the same amount of goals as I did in Europe," said Suárez.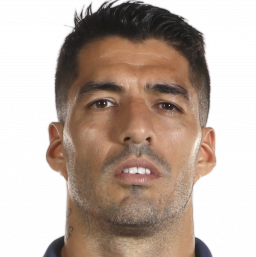 "So I want to play somewhere I am happy and comfortable. Also I want to play in a league where I can still perform and keep enjoying playing soccer. So I don't think I will return to South America, but the United States or Asia are very good options when I turn 37," he added.