Agüero taken to hospital after complaining of dizziness during LaLiga clash
The Argentine striker was subbed by Coutinho after just 40 minutes at Camp Nou with the player complaining of dizziness and breathing issues.
A disquieting hush fell over Camp Nou during the first half of the LaLiga clash between FC Barcelona and Alaves as Sergio Agüero was subbed off. In the 40th minute of the first half, the player went to ground with breathing difficulties and was attended to by the club medical team. Alarm bells were ringing as a stretcher was initially brought on to the Camp Nou playing surface but fortunately the player was able to make his own way off the pitch.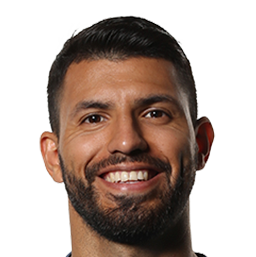 Agüero's premature departure forced interim coach Sergi Barjuan to react quickly and the former player responded by bringing on Brazilian Coutinho to replace the Argentine striker.
'El Kun' was taken straight to the dressing rooms by medical staff for further tests and it's expected that the Catalan club will issue a medical report to inform of the exact nature of the issue that forced the forward from the game. The player was later taken to a near-by hospital for further tests which is part of the procedure for cases such as these where more in-depth tests need to be conducted.
Barça statement
After the game, the Catalan side offered an injury over-view for Aguero and Gerard Pique who picked up a muscle problem during the Alaves game and added that: "Kun Agüero has commented on chest discomfort and has been transferred to the hospital for a cardiology study."
Barcelona are next in action Tuesday next as they travel to Ukraine to face Dynamo Kyiv in the Champions League.