NFL
NFL: Beckham "excused" from Cleveland Browns practice amid question marks over future
Cleveland Browns coach Kevin Stefanski said Odell Beckham Jr, who has struggled for form since returning from injury, was "excused" from practice on Wednesday.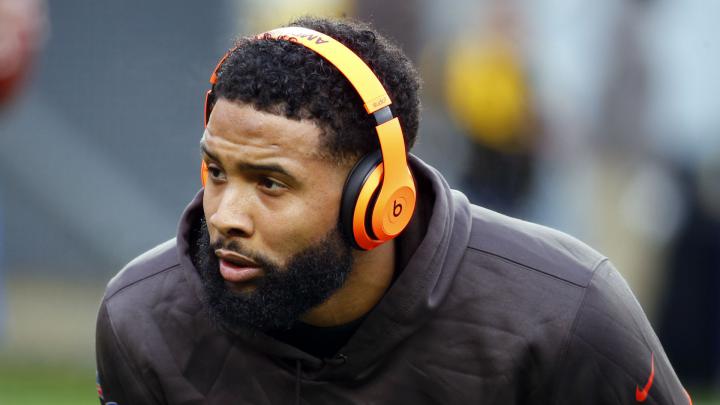 Odell Beckham Jr's future with the Cleveland Browns remained unclear on Wednesday, despite the wide receiver staying at the NFL franchise beyond the trade deadline, after he was "excused" from practice.
Despite Beckham not being realistically seen as a mover before the deadline on Tuesday, he was the source of plenty of conversation due to his disappointing returns this season.
Beckham has struggled since return from ACL tear
The 28-year-old has 17 catches for 232 yards and zero touchdowns since returning from a torn ACL in Week 3.
Odell Beckham Sr posted a lengthy video on Instagram on Tuesday showing Cleveland quarterback Baker Mayfield repeatedly failing to find his son.
LeBron James tweets in support of Beckham
NBA great LeBron James, an Ohio native, tweeted "#FreeOBJ", saying Beckham would "show again why he's special".
But when Beckham gets the opportunity to do so is in significant doubt, with the player not attending practice with his team-mates on Wednesday.
"We will see where this goes" - Browns coach cryptic on Beckham
Asked if the former New York Giants wideout was still a member of the team, coach Kevin Stefanski replied enigmatically: "I would just tell you today he is excused, and we will see where this goes."
Mayfield's media availability was postponed on Wednesday, and he has yet to comment.