USMNT
Christian Pulisic makes return in Chelsea's win over Malmo
The United States international played 17 minutes in Chelsea's 1-0 victory against Malmo in the UEFA Champions League and almost found the back of the net.
Christian Pulisic made his return to the field this week after a lengthy ankle injury which he suffered during September's international break. The United States men's national team player was out for almost two months, but finally played in Chelsea's 1-0 win against Malmo in the UEFA Champions League.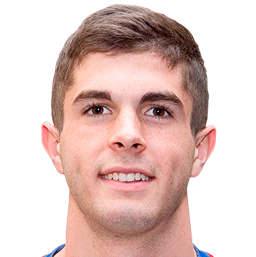 Pulisic nearly scored in his return
This was the fourth match in the group stage for the Premier League side and Hakim Ziyech's solo goal gave them the victory and the three points with two games left in Group H. Pulisic played a total of 17 minutes and almost scored in his return. The 23-year-old had 14 touches, 11-of-11 passes, a tackle and a key pass during his return.
With this result the Premier League side took second place with nine points, three behind the leader Juventus in Group H. It is expected that Pulisic keeps being used as a substitute and might see some minutes this weekend in the Premier League when Chelsea play Burnley on 6 November.
This was Pulisic's first game with Chelsea since 14 August after a complicated start of the season for him. After playing the opening game in the 2021/22 Premier League season, he tested positive for coronavirus forcing him to remain in quarantine for almost two weeks. Right after recovering from covid-19 he immediately joined the USMNT for the international window of September.
Pulisic played two out of three games with the national team and he suffered the injury in the last match - the 4-1 road win against Honduras. Since then he suffered a lot of setbacks in his road to recovery and Chelsea's manager, Thomas Tuchel, said that he suffered a lot during that time.